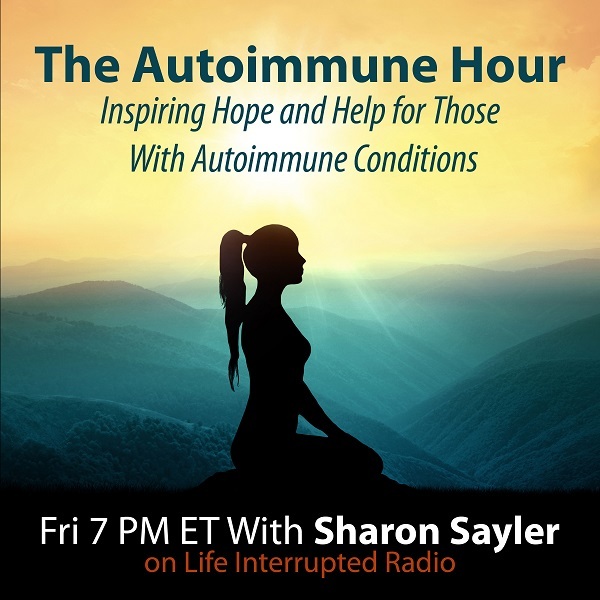 Alicia Dattner – When Finding Your Funny Bone Helps You Feel Better
Aired Friday, November 1, 2019 at 4:00 PM PST / 7:00 PM ET
While most of living with a chronic condition isn't funny, sometimes I just have to laugh at the absurdity of it all — from the embarrassment of my a** hanging out the back of a hospital gown to my body sometimes having a mind of its own…
Recently, I've been working on finding my funny bone and enjoying the well-being benefits of laughter with the award-winning stand-up comedian and comedy-coach Alicia Dattner. I like to say she has helped me maintain my 'sanity through laughter' at times… In this week's episode, Alicia shares tips on using humor and laughter to create a positive mindset and well-being, plus
• How humor and laughter are positive disruptions to the status quo,
• How fun can be part of your spiritual path,
• Overcoming the illusion of what is a reality,
• Simple ways to exercise your laughter muscle,
and so much more…
More about Alicia Dattner:
Like most of us, Alicia learned early to find the humor in the dysfunction she saw all about her. She has turned that learning into a fantastic career that has seen her perform with Maria Bamford, Ali Wong, Moshe Kasher, Arj Barker, Kate Willett, Ann Randolph, and many more luminaries. Alicia has been mentored by talented comedians over the years, including W. Kamau Bell (HBO, FX), Eugene Mirman (Flight of the Conchords), and Bill Santiago (Huffington Post, CNN, Comedy Central). And, she's been knocking the tube socks off audiences at clubs like The Improv and Gotham Comedy Club, playing in San Francisco, New York, London, Hollywood, Honolulu, Bali, and Bombay. Learn more at: www.AliciaDattner.com
And, join Alicia and I share a laugh or two Friday, November 1st, at 7PM ET — later in podcast and videocast.
The information provided on UnderstandingAutoimmune.com, Life Interrupted Radio.com and The Autoimmune Hour is for educational purposes only.