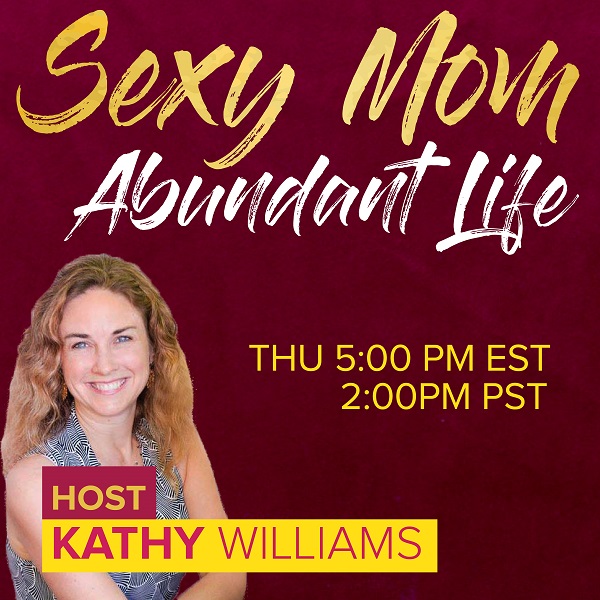 Intimacy, Desire and Your Erotic Blueprint
Aired Thursday, February 4, 2021 at 2:00 PM PST / 5:00 PM EST
Are you partnered and feeling unfed, bored and wanting more spark in the bedroom? Or single and craving more sexual magic? If you answered a big 'yes,' this episode of Sexy Mom Abundant Life will help amplify your sex life in amazing ways.
In this show, I speak with Sacha Fossa, an intimacy educator and relationship expert who will share the Erotic Blueprint™ system. Learning about Erotic Blueprints was a game changer for me, (and I don't say that lightly). It helped me understand why things that seem to work for other people sexually don't necessarily work for me, and as an Energetic/Sensual Type, it helped uncover my unique wiring as a lover.
In this show, discover which of the blueprints you embody, so you can more deeply connect to your gifts, needs, desires, turn ons, turn offs, superpowers, and challenges.
Sacha Fossa is a holistic intimacy and relationship empowerment coach, educator and healer offering custom programs designed to get you the sex and love life that you really want. Partnered or not.
Her business Sacred Temple Arts offers highly unique custom designed programs combining both wellness and erotic arts.
Sacha has a Masters in Health, Arts and Sciences, is an Advanced Certified Tantric Educator, Planned Parenthood Certified Sex Educator, Licensed Erotic Blueprint Coach™, and healing arts practitioner with over 20 certifications and years of experience in the fields of intimate and wellness arts.
Her passion is expanding consciousness through sexual awakening, healing and pleasure.
Her motto is: Choose Pleasure As A Way Of Life!
Visit https://sacredtemplearts.com/ and call #978-309-9399 for more information and to sign up for a complimentary consultation.
Connect with Kathy at http://www.meetkathywilliams.com/
Visit the Sexy Mom Abundant Life Show Page https://omtimes.com/iom/shows/sexy-mom-abundant-life/
#SachaFossa #SacredTempleArts #SexyMomAbundantLife #KathyWilliams