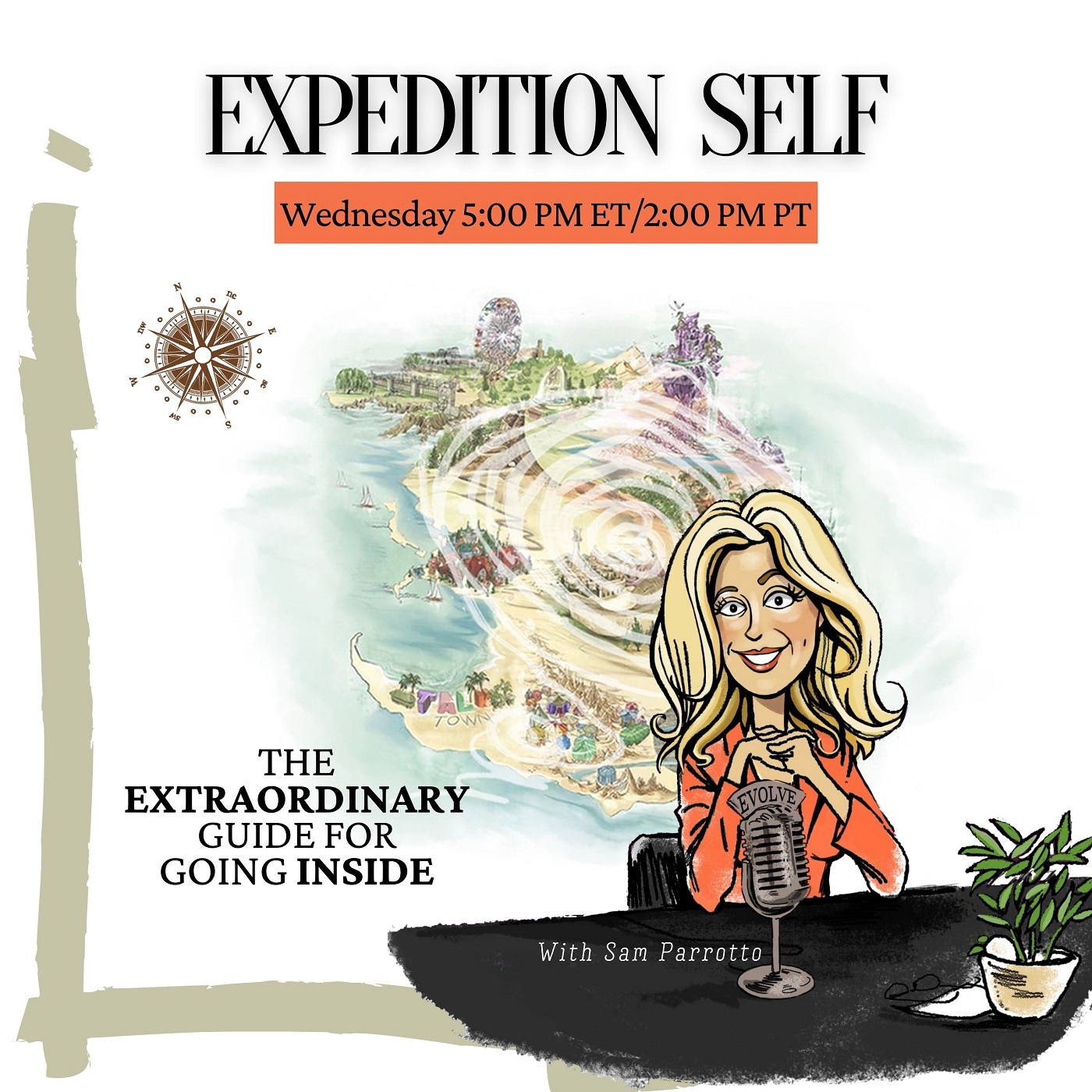 Conscious Parenting
Air Date: Wednesday, 3 March 2021 at 5:00 PM ET/2:00 PM PT
Join Sam for this week's conversation about 'Conscious Parenting'.
TUNE IN LIVE and learn about how your personal evolution and your children's daily life are intertwined and shaping their tomorrow.
There's no question, parenting is both the hardest and most rewarding mission you'll ever take on because your heart is so deeply invested. Nothing matters more than the love you have for your children.
At the same time, you're challenged to feel everything, make wise choices, help them to grow, take care of their needs, and do all of it even when life is overwhelming. All that, and you're still hoping to make time for you? How can you possibly imagine having the energy or bandwidth to stay connected to your inner world?
Expedition Self will provide a 'much-needed reset' for thinking about yourself as a parent that makes room for you to see and leverage the unconscious attachments working behind the scenes between you and your beloved offspring.
And because there are no shortcuts. Sam will talk about how to create more freedom around your own expectations, your investment in being a 'good' parent, and the pressure that comes from fear, worry, and guilt.
Parenting is a learning process like no other, but we don't give ourselves the benefit of this mindset because there's just too much riding on the outcome. So much at stake! Always trying to get it right, have the right answers, shape the right actions, is exhausting and you can create a different way to approach this amazing experience.
It'll be a wholehearted, content-packed hour for sure. And Sam invites you to CALL IN and share your experiences resulting from your chocked-full parent moments, to further the conversation.
You can either call in and chat LIVE or send in your questions prior.
You won't want to miss being an 'ON AIR' participant of Expedition Self. Sam will provide real insight, understanding and offer an opportunity to connect a new way of thinking to your way of thinking.
Each week Sam discusses a different and highly accessible slice of building a stronger, deeper relationship with the inner Self so that YOU have the tools to become more and more whole.
Visit the Expedition Self Show Page https://omtimes.com/iom/shows/expedition-self/
Connect with Sam Parrotto on her website at https://www.expeditionself.com/
#ConsciousParenting #SamParrotto #ExpeditionSelf #Creativity