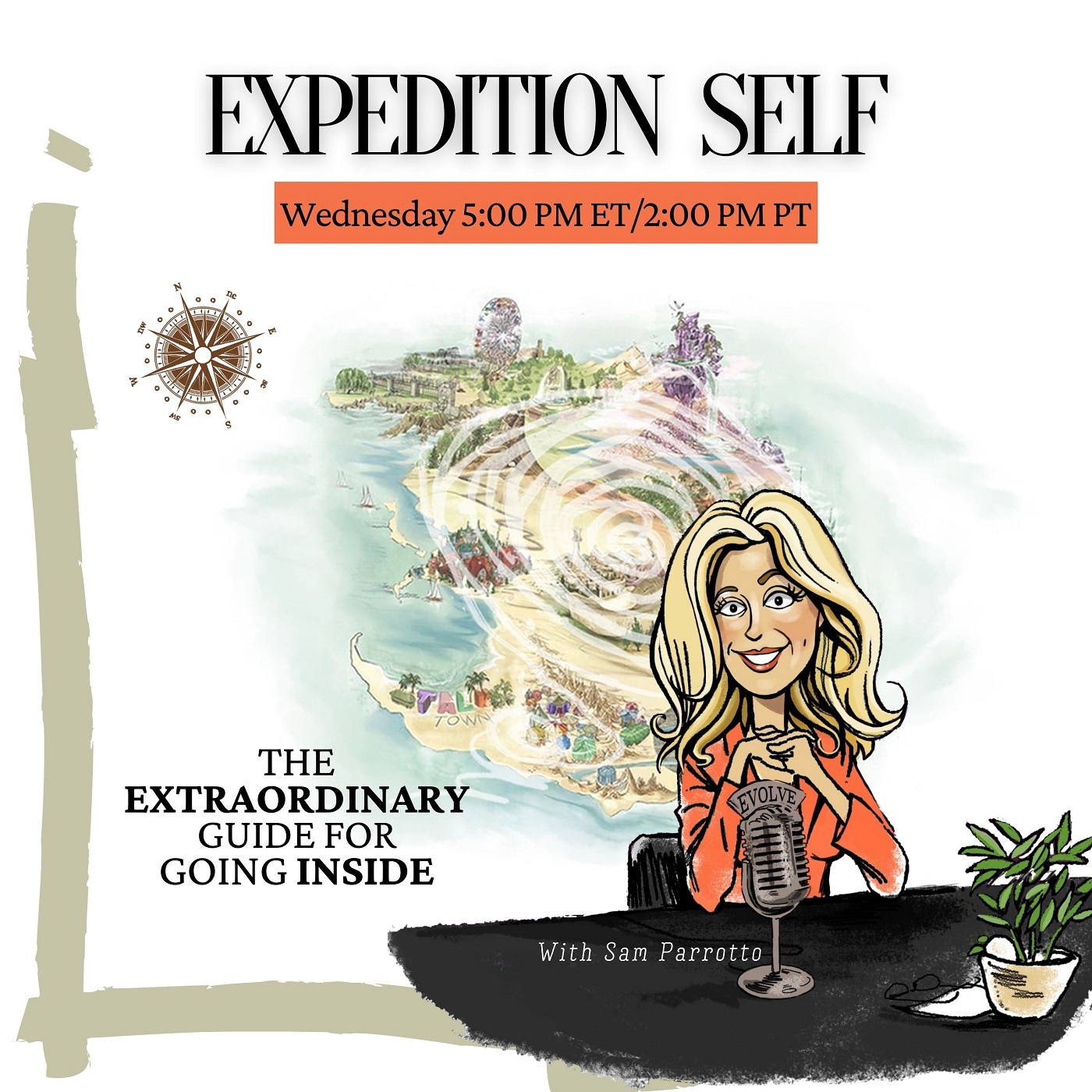 What Should I Expect?
Air Date: Wednesday, 19 January 2022 at 5:00 PM ET/2:00 PM PT
This week on Expedition Self we'll be asking 'What Should I Expect?' – a conversation about Entitlement, Deservability, & Acceptance.
Do you have expectations of your family, or your significant other, or your colleagues that don't get met? Do you feel justified and entitled about what you're wanting but still can't cause the response you desire? And, do you find yourself puzzling, "How can I have what I want if I don't have expectations?"
We're living in an age of 'self manifestation' and 'personal power' – but to create the lives we want, relationships are necessary and require us to navigate this unclear negotiation. This is where expectations become confusing and can cause us to feel 'let down', disheartened and frustrated.
This week on Expedition Self, we'll dive into the source of our expectations, the underlying belief systems that influence our feeling justified in having expectations, and where we cross the intersecting line into ENTITLEMENT.
You'll have an opportunity to think about how you relate to your own DESERVABILITY and the vulnerability that unknowingly attaches itself. Your expectations have been built and layered from a lifetime of having needs, fears, and disappointments which means expectations just can't be as simple and straightforward as you'd like to think.
Lastly, Sam will wrap the entire conversation by offering some practical 'how to deal with not getting your expectations met' tips that allow for maximum self-learning and pay-off. It'll be a thought-challenging and captivating hour. Sam invites you to CALL IN and CHAT LIVE about 'What Should I Expect?' to further the conversation. Ask questions. Share experiences. This could be the hour that moves you one step further on your growth and development journey.
Go to samparrotto.com to follow along and new show updates each week.
You won't want to miss being an 'ON AIR' participant of Expedition Self. Sam will provide real insight, understanding and offer an opportunity to connect a 'NEW way of thinking' to 'YOUR way of thinking'.
Each week Sam discusses a different and highly accessible aspect of life helping you to build a stronger, deeper relationship with the inner Self so you can become more and more WHOLE.
Visit the Expedition Self Show Page https://omtimes.com/iom/shows/expedition-self/
Connect with Sam Parrotto on her website at https://www.expeditionself.com/
#Entitlement #Acceptance #SamParrotto #ExpeditionSelf #Creativity
Subscribe to our Newsletter https://omtimes.com/subscribe-omtimes-magazine/
Connect with OMTimes on Facebook https://www.facebook.com/Omtimes.Magazine/ and OMTimes Radio https://www.facebook.com/ConsciousRadiowebtv.OMTimes/
Twitter: https://twitter.com/OmTimes/
Instagram: https://www.instagram.com/omtimes/
Linkedin: https://www.linkedin.com/company/2798417/
Pinterest: https://www.pinterest.com/omtimes/