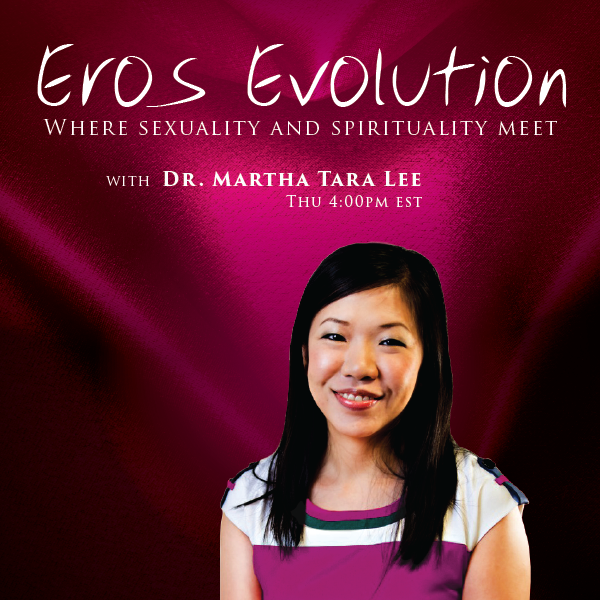 Aired Thursday, 19 October 2017, 4:00 PM ET
Exploring Planet Orgasm with Annie Sprinkle, Ph.D.
Annie Sprinkle has passionately researched and explored sexuality for over forty years, sharing her experiences through films, books, articles, and photography. She was the first porn star to earn a Ph.D. and has taught hundreds of sex workshops. Sprinkle has collaborated with Beth Stephens for fifteen years. They are internationally acclaimed artists who create sexually oriented visual art, theater, and performance. They are movers and shakers in the new ecosex movement.
There's an eXciting new book by Annie Sprinkle, and it's all about orgasm! Learn the fascinating history of orgasm research, the new definition of orgasm, and seven keys to a more mind-blowing blast off. Experiment with breath and energy orgasms, orgasmic states, dreamgasms, nipplegasms, crygasms, minigasms, megagasms and moregasms. Discover the difference between an orgasm and a climax, and how to extend your afterglow. Beautifully illustrated by YuDori.
About the Guest: Annie Sprinkle, Ph.D.
Annie Sprinkle, Ph.D., has passionately researched and explored sexuality for over forty years, sharing her experiences through films, books, articles, and photography. She was the first porn star to earn a Ph.D. and taught hundreds of sex workshops for all genders. Sprinkle and her collaborator Beth Stephens are internationally acclaimed artists who create sexually oriented visual art, theater, and performance. Together they are pioneering the new "ecosex movement."
theEcosexuals.org
sexecology.org
earthlab.ucsc.edu
goodbyegauleymountain.org
anniesprinkle.org