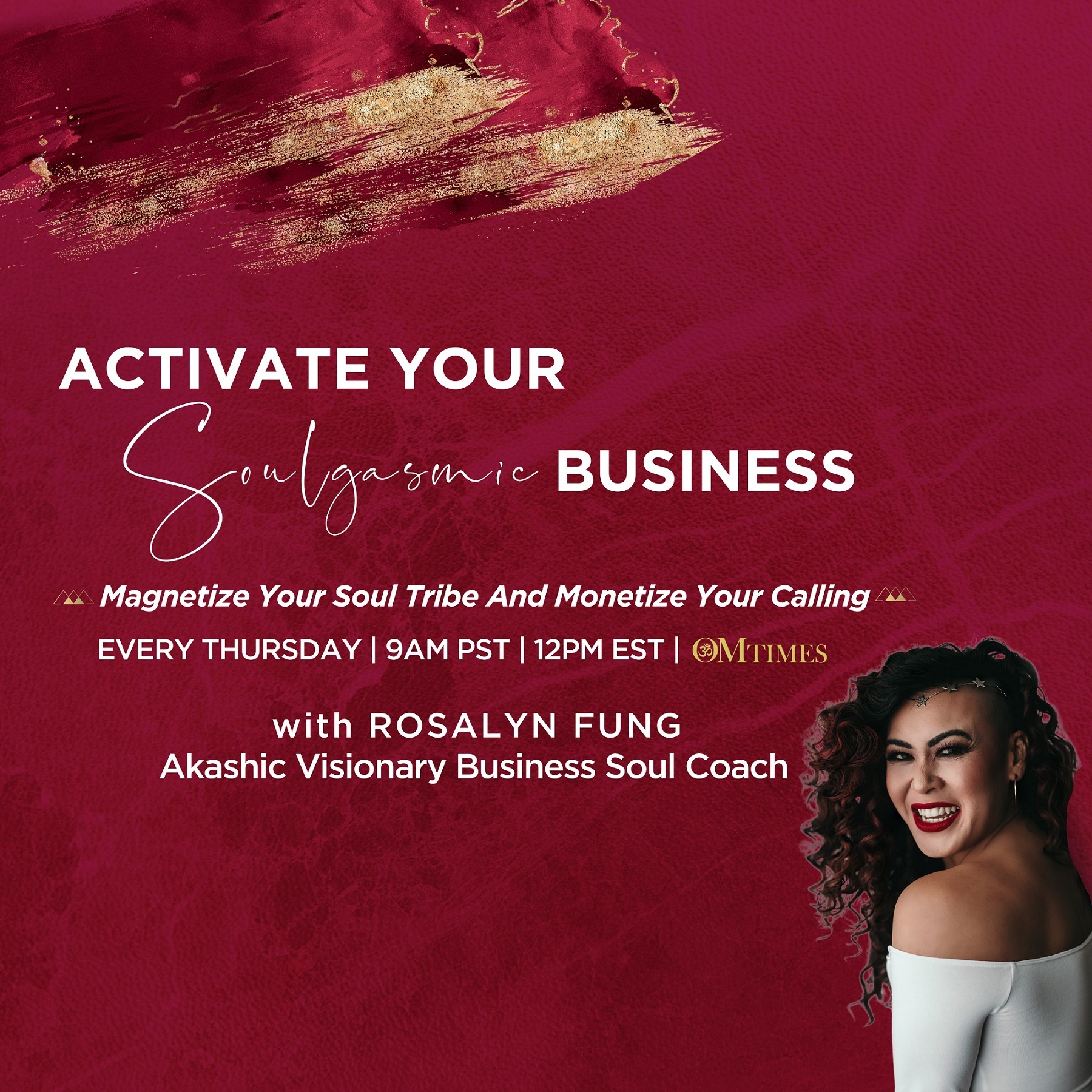 Living Your Vibrant, Badass Life!
Air Date: Thursday, 30 June 2022 at 12:00 PM ET/9:00 AM PT
Watch the Livestream on the OMTimes Magazine Facebook, OMTimes Radio & TV Facebook, or OMTimesTV Youtube
1. Would you like to wake up each day feeling vibrant?
2. Do you need assistance in accessing your joy and implementing some much-needed shifts from just living life to fully stepping into the juiciness it can offer?
3. Would you like to know how vibrancy and joy can enhance your relationship with yourself and others?
The Red Lipstick Babes Choose Vibrant! Taking a different approach to your life of vibrant joy.
The Red Lipstick Babes are Kimberly Austin and Toni Jarvis Fadollone.
Through discussions on their podcasts and posts about authentically discovering yourself as you unfold into love, joy, and passion, the Babes share their enthusiasm for life. It is their desire to teach, express, and learn right alongside of their listeners and clients.
The Red Lipstick Babes believe in living a fully vibrant life. It is with a perspective of unfolding to a new paradigm that they like to say they are not here to change or convince anyone of anything, they are all about doing it differently. All are included! They are here to have fun and engage in a full life and if others want to join them on the journey, juicy!
Kimberly and Toni met in a mystical school and between them have tarot, astrology, herbal, aroma therapy, flower essence, nutrition, relationship guidance, and shamanic training to name a few. The Red Lipstick Babes like to say these are all just tools of vibrancy – mediums for flow – and vibrancy and flow are what they wish to bring to the table.
The desire is to have fun while interviewing others in their vibrant lives and shower the path they walk with a glitter bomb of contagious joy and laughter.
They invite you to listen to their podcast, come get interviewed and share your own personal passion. Stay tuned for vibrant courses and a membership site, packed full of juice!
Their mandate? They really just want to take the whole world to brunch. Ask them about that.
#RedLipsticksBabes #KimberlyAustin #ToniJarvisFadollone #RosalynFung #boldsexywarrior #SoulgasmicBusiness
You can find them on Spotify, TikTok, Facebook, YouTube and Instagram @redlipstickbabes
Also check out The Red Lipsticks Babes' interviewing me on their youtube channel here: on How to Create Vibrancy, Joy, and Alignment in Business and Life https://youtu.be/QpYKLta9TFY
Connect with Rosalyn for an Akashic Soul Session: http://www.rosalynfung.com/akashic-records-soul-coaching-session/
READY TO TURN ON YOUR LIFE & BUSINESS and BOLD, UNAPOLOGETICALLY SHOW UP and monetize on your calling?
Book in your free business soul alignment call with Rosalyn here: https://calendly.com/rosalynfungcoaching/discoverycall
Visit the Activate Your Soulgasmic Business Show Page at https://omtimes.com/iom/shows/activate-your-soulgasmic-business
Subscribe to our Newsletter https://omtimes.com/subscribe-omtimes-magazine/
Connect with OMTimes on Facebook https://www.facebook.com/Omtimes.Magazine/ and OMTimes Radio https://www.facebook.com/ConsciousRadiowebtv.OMTimes/
Twitter: https://twitter.com/OmTimes/
Instagram: https://www.instagram.com/omtimes/
Linkedin: https://www.linkedin.com/company/2798417/
Pinterest: https://www.pinterest.com/omtimes/