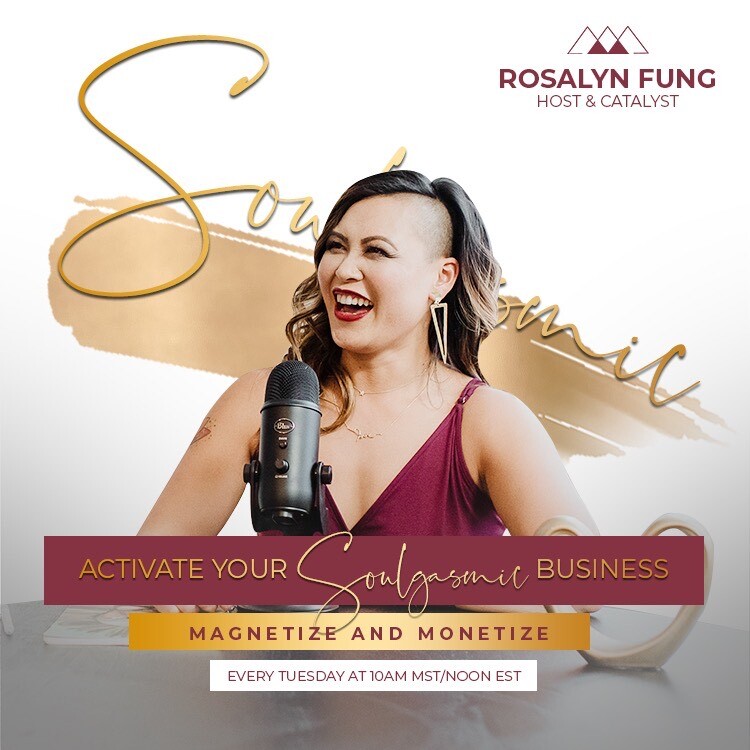 Why Dumping Your Marketing Talk is the Fastest Way to 100K
Air Date: Tuesday, 21 September 2021 at 12:00 PM ET/9:00 AM PT
On the outside, you look like you're kicking ass, But on the inside you could be experiencing uncertainty, self-doubt, and imposture syndrome. The pandemic and it's aftermath has us turned upside down, questioning ourselves and the world, and needing to adjust and pivot. In this process we find ourselves in new roles that make us feel like we are starting all over again, and even a little bit lost. THIS IS WHY my business partners and I at Flourishing Life Coaching are delivering to you the FLOURISHING SUMMIT. TOGETHER, WE WILL HELP YOU GAIN CONFIDENCE TO FEEL PURPOSEFUL AGAIN AND THRIVING IN YOUR LIFE, RELATIONSHIPS, AND BUSINESS. It's a 3 day Epic Soul & Strategy Summit and we start on Oct 5-7.
Join us at https://www.theflourishingtribe.com/summit
Now on to today's episode!
~Do you find marketing frustrating, and it never seems to get you the results you want when you have put so much time, energy and effort, maybe even money into marketing? ~What are the DO's and DON'TS of marketing? ~What are the proven strategies to get to 100K?
I'm excited to host my friend, and mastermind peer, James Lam, owner of LAM – Look Ahead Marketing, helps heart-centered entrepreneurs discover their superpowers and then use those gifts to shape their businesses into change-making enterprises via his 12-week signature program, Superpowered Business Success. James also built the successful franchise, Learn Photography Company, with over 5000 students at ten studios across Canada.
When James isn't busy helping turn business folks into business superheroes, he can be found zipping around Calgary, Alberta on his motorcycle, sweating it out as a part-time fitness instructor or enjoying family life with his two children and wife, Jana, his best souvenir ever from his time living abroad Down Under.
James' aspiration is to support thousands of entrepreneurs and have his message become a household one.
@lookaheadmarketing
https://www.facebook.com/lookaheadmarketing
https://www.facebook.com/groups/235743977645694
https://www.linkedin.com/in/jameslam5/
5 day journey affiliate link
https://xp822.isrefer.com/go/5dayjourney/a325/
Freebie
https://xp822.isrefer.com/go/6truths/a325/
Let's stay Connected! I would love to hear your thoughts of this episode!
Facebook Business Page: Rosalyn Fung Coaching: Bold Sexy Warrior https://www.facebook.com/boldsexywarriors/
Instagram: @boldsexywarrior
Free Facebook Group: Magnetize & Monetize for Coaches, Healers & Entrepreneurs https://www.facebook.com/groups/soulgasmicwarriors/
Free Client Attractor Checklist: http://funboldsexy.com/clientattractor
Visit the Activate Your Soulgasmic Business Show Page at https://omtimes.com/iom/shows/activate-your-soulgasmic-business
Connect with Rosalyn Fung on her website http://www.rosalynfung.com
#MarketingTalk #JamesLam #OrgasmicBusiness #RosalynFung