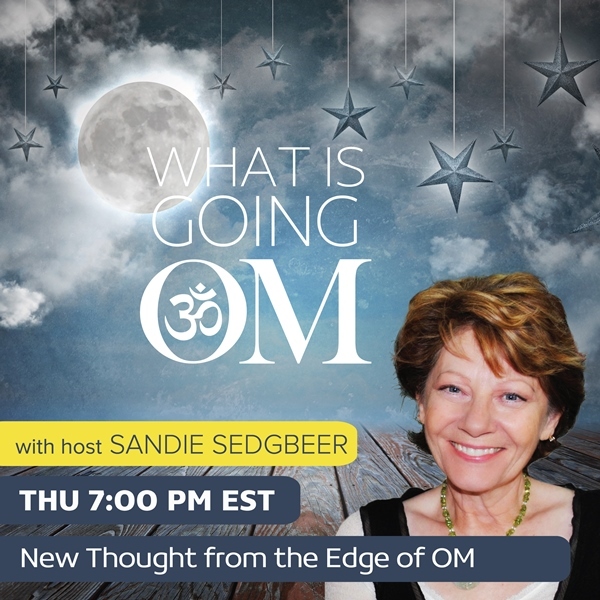 The Way of Miracles: Accessing Your Super Consciousness with Dr. Deepak Chopra, Dr Mark Mincolla, and Christina Vircillo Bresson.
Aired Thursday, July 29, 2021 at 4:00 PM PST / 7:00 PM EST
Do you believe in miracles? Deepak Chopra does. And so do quantum energy healer and nutritional therapist, Dr. Mark Mincolla, and award-winning producer and director, Christina Vircillo Bresson. What's more, they've created a groundbreaking documentary film that takes viewers on a journey of human healing and personal empowerment to demonstrate that any one of us – including you – can harness the power of healing and create miracles in our lives too.
Join Sandie Sedgbeer this week in a special edition of What is Going Om, featuring Deepak Chopra, Mark Mincolla, and Christina Vircillo Bresson, which will be streamed by OMTimes TV on multiple Facebook Pages and YouTube, while simultaneously broadcasting on OMTimes radio.
Blending lessons from traditional western medicine and ancient holistic systems, this film follows the work of holistic practitioner Dr. Mark Mincolla, with compelling interviews from celebrated luminaries in the field including Dr. Deepak Chopra, Bruce Lipton, Rupert Sheldrake, Dr. Rolling McCraty and Dr.Shamini Jain, and more. As East meets West, and ancient systems converge with cutting edge science, we are finally understanding the way of Miracle Healing and forging a path into the future of medicine.
Connect with Dr. Deepak, Mark and Christina at https://www.thewayofmiracles.com
Visit the What Is Going OM show page https://omtimes.com/iom/shows/what-is-going-om
Connect with Sandie Sedgbeer at https://www.sedgbeer.com
#DrDeepakChopra #DrMarkMincolla #ChristinaVircilloBresson #WhatIsGoingOM #SandieSedgbeer #Lifestyle