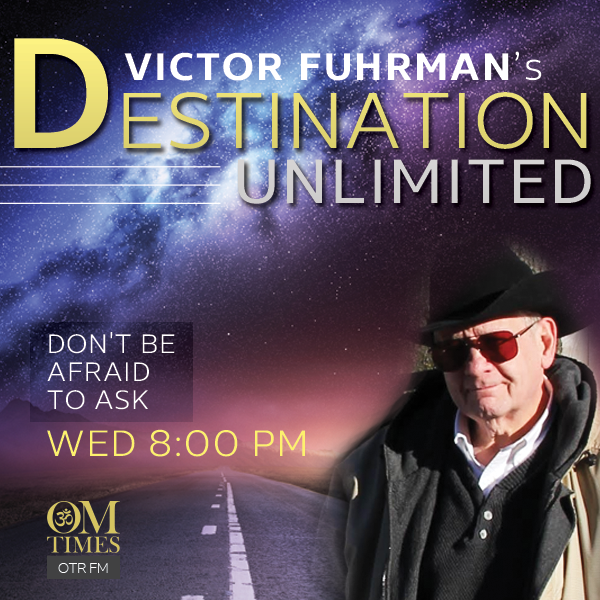 Shai Tubali – The Seven Chakra Personality Types
Aired Wednesday, 20 January 2019, 8:00 PM ET
Chakra is a lovely word derived from Sanskrit and usually translated as wheel or disc. Referring to the spinning wheels of energy or light making up the subtle body, each chakra is associated with an aspect of body, mind and spirit. Meditation on the Chakras promotes health, balance and peace. Do the chakras also relate to our personalities, our relationships with others and the way we see ourselves in the world?
My guest this week on Destination Unlimited, Shai Tubali, says there is a direct correlation between each of the seven major chakras and our personalities.
Shai Tubali is an author, speaker and innovator in the field of inner transformation and personal development. He is a leading authority in the field of self-development and self-empowerment. In his writings and teachings, he skillfully combines psychology, philosophy, Yogic traditions and Eastern thought and practices, into powerful processes of inner transformation. Shai has lives in Berlin where he runs the Human Greatness Center. At his center, he leads yearly schools and holds seminars, training, and talks, all broadcast online drawing participants from around the world. Born in Israel in 1976, Shai became an active journalist and columnist in Israel's major newspapers and one of its leading radio stations. His writing career started at the age of 19, where he became nationally recognized as a novelist. Though he is mainly dedicated to direct guidance, he has never neglected his artistic passions. His latest creation is as a filmmaker, writing and directing his first short film, "After The Future". He is the author of several best-selling books and joins me this week to discuss his latest work, The Seven Chakra Personality Types.