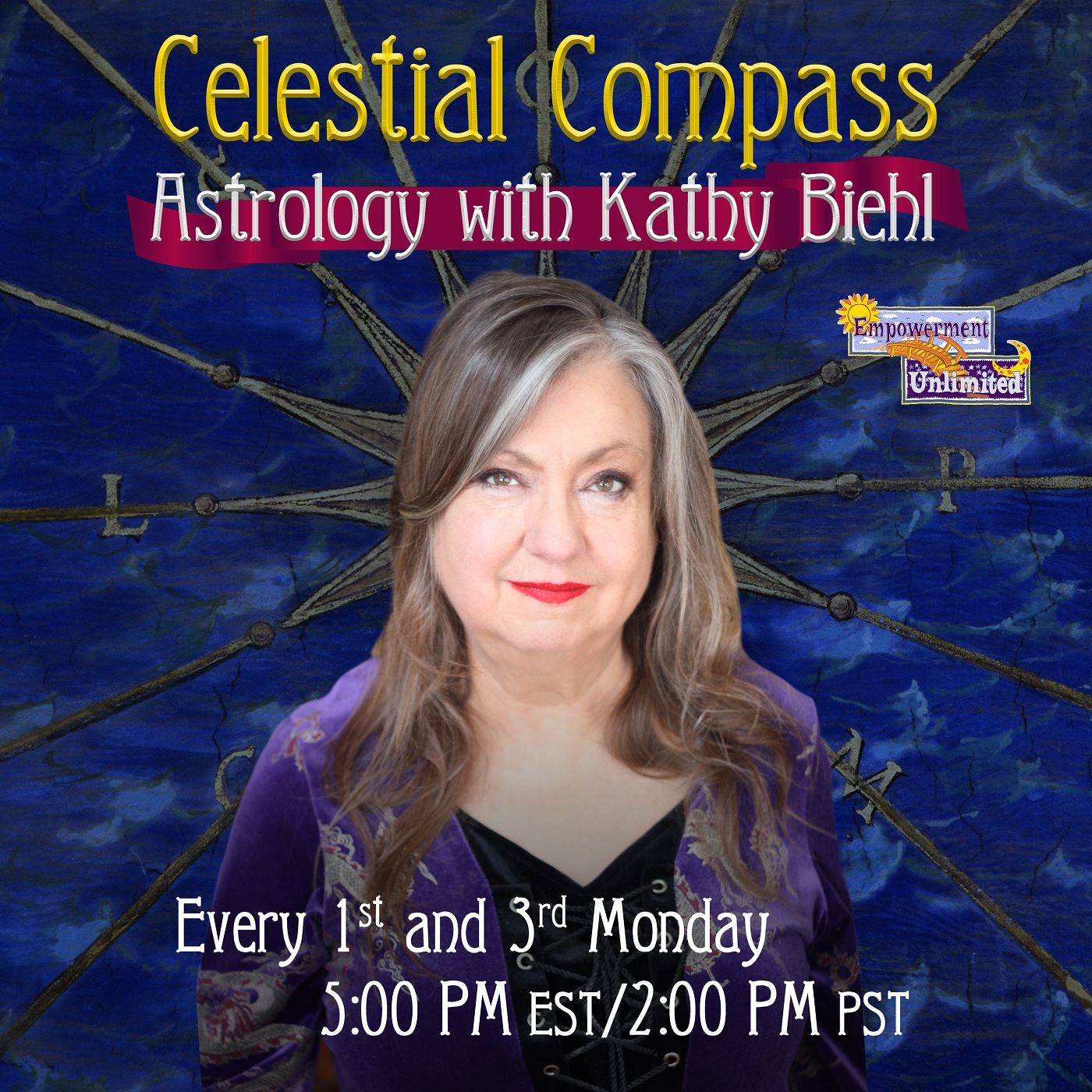 The Roots of Astrology Online
Air Date: Monday, 5 April 2021 at 5:00 PM ET/2:00 PM PT
Long before social media existed, Astronet was the place to go for astrological information online. Journey back to the early days of the Web in a conversation with infopreneur Eugenie Diserio, who created Astronet and built it into the Internet's premier astrology destination.
Eugenie Diserio founded ASTRONET in the late 1990's, during the infancy of the Internet. It quickly became the premier, most popular online astrology destination, offering a wide variety of horoscopes, astro content and personal astrology consultations to the meteoric rising digital population. "Those of us who started internet content companies were known as 'infopreneurs' back then," she recalls. "It was a cosmic honor to bring the ancient art of astrology zooming into the world of cyberspace and inspire a daily audience of millions."
Eugenie Diserio is a life-long visual artist. She studied at Skowhegan School of Painting and Sculpture, earned a BFA from Tyler School of Art and Architecture, Temple University and an MFA from Columbia University. While a graduate student, she co-designed the catalog "Rooms," for the inaugural show in what was to become MoMA PS1 in Long Island City, New York. After experimenting with conceptual and performance art, she co-formed the seminal 80's art rock bands, Model Citizens, The Dance and Chandra, whose music continues to be licensed and sampled in films and recordings today.
In the late 90's, she founded the astrology website Astronet. As CEO and with her persona Genie Easy, she was named an Internet content pioneer, a "Dot-Com Diva" and one of Harvard Business School's Top 10 Entrepreneurs of the Year.
She resumed abstract painting full time six years ago. Her passion for astrology informs her paintings, which also reflect her practice as a devoted Yogi and meditator. Her work is in juried shows, permanent and solo exhibits and private collections.
From all of her diverse life ventures, she has learned to trust and follow intuition during the journey of a creative project.
"Regardless of what medium or context you are working with, the process and expression must reflect your authentic voice and be true to who you are. When what you are playing with is real, it usually merges with the psycho-emotional territory of others."
Eugenie Diserio lives and works in Stamford, CT.
Website: https://www.eugeniediserioart.com/
Instagram: @eugenidiserioart
Facebook: https://www.facebook.com/eugeniediserioart/
Visit the Celestial Compass Show Page https://omtimes.com/iom/shows/celestial-compass/
Connect with Kathy Biehl on her website https://empowermentunlimited.net/
#EugenieDiserio #RootsofAstrology #CelestialCompass #Astrology #KathyBiehl