Episodes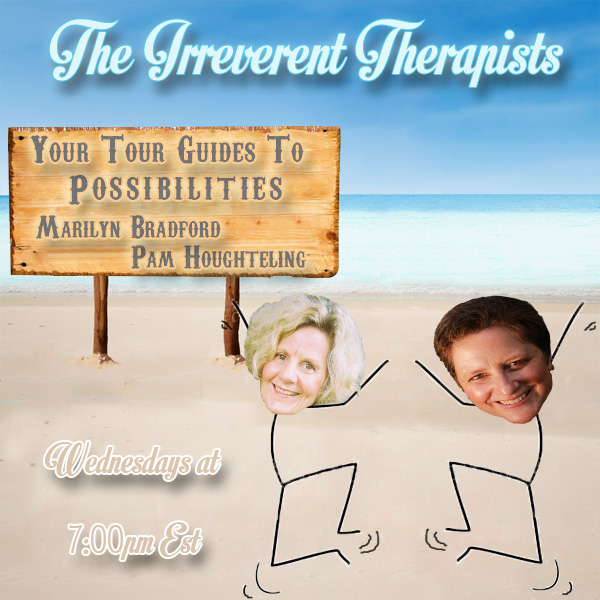 Wednesday Jan 20, 2016
Wednesday Jan 20, 2016
Aired Wednesday, 20 January 2016, 7:00 PM ET

Life involves many changes: learning to walk, going to school, navigating relationships and jobs, as well as the death or failing health of loved ones and other challenges. What do you do with change? Does it stress you out? Does make you feel so uncomfortable that you avoid it at almost any cost? What if change could be easy? What if it was something to look forward to rather than run away from? Join the Irreverent Therapist for a change to the way you approach change.

About The Irreverent Therapists

The Irreverent Therapists, Pam and Marilyn, have over 40 combined years as psychotherapists. After working with hundreds of people, both became aware that there were other ways of looking at and changing the issues that clients brought to the office. Instead of processing thoughts and feelings and the past endlessly, Pam and Marilyn use practical tools and very different perspectives to assist clients in creating the changes they desire.