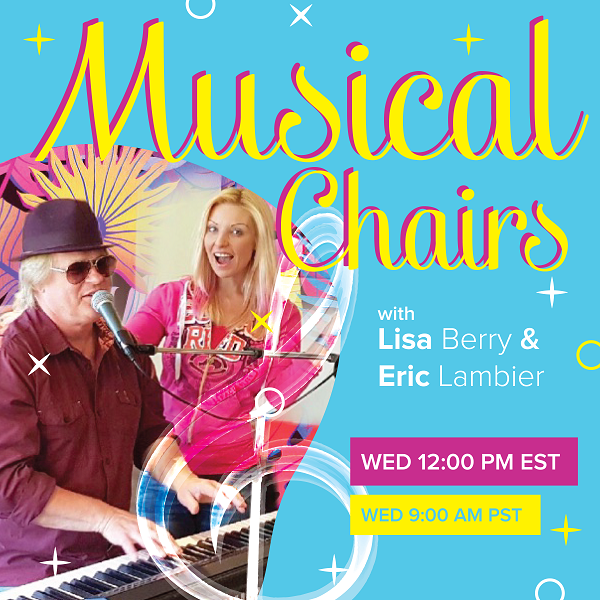 Wayne Mouland – Does the Sound of the Soul Have an Echo?
Aired Wednesday, 28 August 2019, 12:00 PM EST / 9:00 AM PST
He negotiated a price for 4 lives with a promise that ended up saving thousands – Wayne Mouland
Wayne Mouland was facing years in prison away from his 3 children and that price that was too high for him to accept. He blamed no one else for his situation and took responsibility for his actions but this time it was different. Going back to jail and living a criminal live would no longer be the road he chose. There was no guarantee that this would work, bartering with a God he didn't know existed??? But anything was worth trying and his commitment to his desire for freedom and another chance was powerful.
Wayne prayed. Wayne made promises. And when Wayne was given his second chance he kept those promises, even though he didn't know HOW that would look, he just knew that he loved and valued his life and he would help others to find their place of peace and connection and meaning too.
Founder of the Echo Movement, Wayne's mission is to help 'clean up' peoples lives and the planet, and honour Mother Earth. From rescuing food destined to landfills, feeding thousands each year with Feed It Forward, and putting smiles on children's faces and in their hearts by surprise backyard playgrounds with Million Dollar Smiles and by once a month having a clean up your world day where people can either come together or run their own team of cleaning up their parks and trails while connecting with others and having fun.
One of the threads that runs through all these projects and attracts aligned individuals is RAP Music (Rhythm And Poetry) and Mediation. Meditation is Wayne's medication and allows him to get to a space where he can hear what his heart, what his soul are wanting to experience. He offers sacred mediations every Monday night on FB live every monday at 9pm EST.
Wayne records with multiple artists who share their spoken word to raise awareness, connect with others and to have fun while turning their lives around and continuing along the path of both freedom and love.
We get to experience a few of those artists, Niko Sofianos, Tarek Bibi and Kid Fareigna as we hear their music on today's show as well as a short Meditation created by Wayne especially for Musical Chairs.
Join us for this high vibrational show and be inspired to take action on a choice that you've made to live a happier life. As Wayne shared, "Our saviour is our behaviour"
About Wayne Mouland:
Wayne Mouland's journey began in Cape Breton N.S. where he was born and raised for 18 years before moving to the Big City, Toronto Canada back in 1990. Having walked in the path of darkness for the majority his life via drugs, violence and other criminal activities, he turned his life completely around to one of Love, peace and harmony. Shortly after beginning his enlightenment awakening, he became present of his purpose to spread awareness and value on many topics such as Unity, taking great care of Mother Earth, Meditation and the Power of a Positive Mindset through public speaking, mentoring, teaching meditation and music as well as conducting a diverse list of humanitarian activities through an organization he founded called Echo Movement. Echo Movement is a meditation/humanitarian group which does work with many wonderful causes and charities on top of coordinating mass group meditations and environmental cleanups to help raise the vibration of the entire planet. Wayne is also an Author of his first book, "Wayne's Echo", which is the story of his life journey.
About Niko Sofianos
Niko is the definition of a 'SpARTist'. He is an interdisciplinary artist and peaceful warrior on a mission to inspire and empower. He founded the Spartan Productions – an independent Toronto based music label that represents and showcases artists devoted to the preservation and collaboration of socially conscious music. Using the power of song and spoken word poetry, Niko addresses core issues jeopardizing creative expression and having a healthy sense of self-identity and worth. He is the founder of FIT HOP – teacher-led exploration of the human body, mind and creative spirit. Its power is experienced in a group context as integrating movement, music, and message. Through FIT HOP, Niko has redirected his own ADHD, renaming it 'Attention Dialed Into Higher Dimensions', and he recognizes that everyone has some kind of restlessness that can be channeled into meaningful and aspirational living. He offers workshops in schools around the world and is currently developing a teaching protocol so that other like-minded, like-spirited and gifted individuals can become leaders and teachers in this movement.
You can tune into his music at www.Niko37.bandcamp.com and visit www.FITHOP.com to join the musical movement.
Echo Movement Theme Song: https://youtu.be/ut0Rb_oF-ss