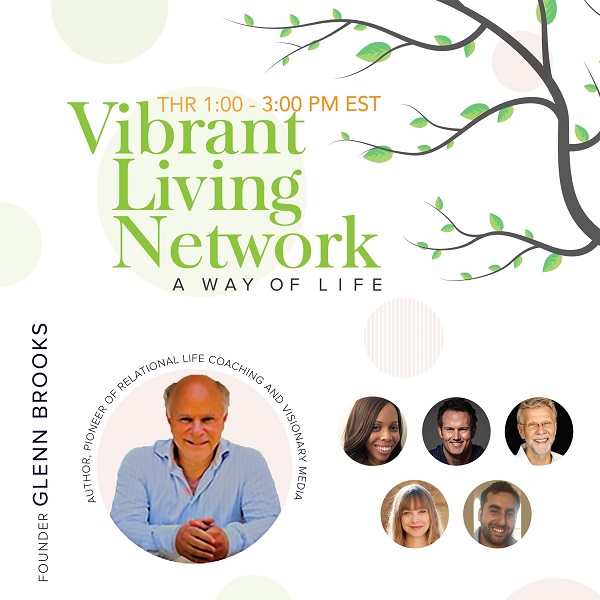 Vibrancy, Relationships and Wonder – Vibrant Dogs
Aired Thursday, 23 May 2019, 1:00 – 3:00 PM EST
Dogs have the ability to transform our lives, they teach us about vibrancy, relationship and wonder. Join us today as we welcome Tim Hoehn, Co-publisher of 4 Legs & a Tail Magazine to speak about how animals open the doorway to healing that we never thought possible. If you always have know in your heart that dogs are medicine; that they can bring us closer together you will enjoy this series. Join us to learn why animals have the ability to only change our brain, calm our emotions and to truly heal us on a very deep level.
CONTRIBUTORS:
• Glenn Brooks, Host
• Tim Hoehn, Co-publisher
• Janet Carafa, http://hotyogaprinceville.com, www.artofmime.com
• Lisa LeRose, Executive Producer
Janet Carafa is a mime artist based in New York City. Janet studied intensively with Marcel Marceau for 12 years and performed as lead company member of the American Mime Theatre directed by Paul J. Curtis. Janet is founder, owner and artistic director of NY Entertainment Connection. She is a certified Bikram Yoga instructor and teaches in NYC and Kauai, Hawaii. She owns Hot Yoga Princeville and has been teaching full classes and private sessions in both Kauai and in NYC since 2006. Janet is author of the "Yoga of Mime – Touching the Invisible".
Lisa LeRose – Wellness practitioner & Executive Producer is a natural health advocate, educator, counselor, international speaker, and eternal optimist. She believes that good health is our body's natural state and that if you give your body the right environment and support . . . it can heal itself. Learn more about Lisa at: http://www.onewisdom.org