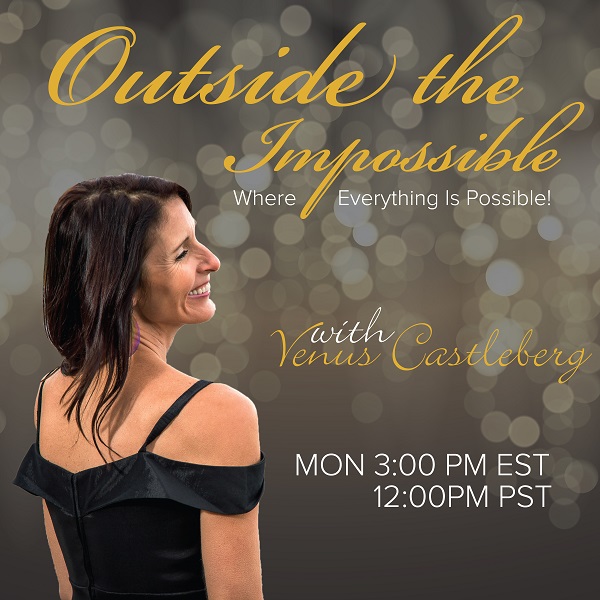 Venus Castleberg – Gratitude
Aired Monday, 8 July 2019, 3:00 PM EST / 12:00 PM PST
What if gratitude isn't about having a point of view and only being grateful for all of it? All the creation, destruction, joy, sadness, tears of pain and happiness? What if your life could change by being grateful for every little thing? How much magic can you create with gratitude? What if you saw everything as the universes cosnspiring for you, never against you even when things aren't going exactly the way you planned?
What difference could being grateful make for everything in your life? When we are grateful our lives have the opportunity to flourish full of joy, prosperity, and ease! Would it be fun to explore the world of gratitude? On Monday, July 8th, join Venus Castleberg on her radio show Outside the Impossible at 12 p.m. PST/3 p.m. EST.
Remember you can call in and ask questions during the show if that would be fun for you too. 202-570-7057.