Episodes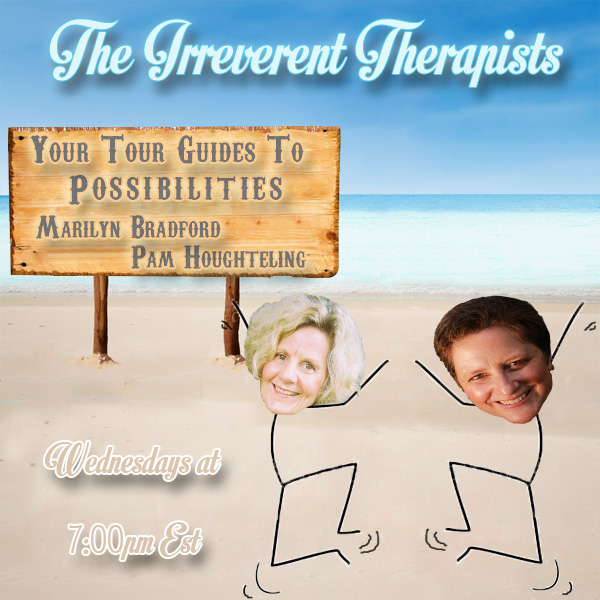 Wednesday Apr 20, 2016
Wednesday Apr 20, 2016
Aired Wednesday, 20 April 2016, 7:00 PM ET

"When the dog bites, when the bee stings, when I'm feeling bad, I simply start using my favorite tools, and then I don't feel so bad."

About The Irreverent Therapists

The Irreverent Therapists, Pam and Marilyn, have over 40 combined years as psychotherapists. After working with hundreds of people, both became aware that there were other ways of looking at and changing the issues that clients brought to the office. Instead of processing thoughts and feelings and the past endlessly, Pam and Marilyn use practical tools and very different perspectives to assist clients in creating the changes they desire.