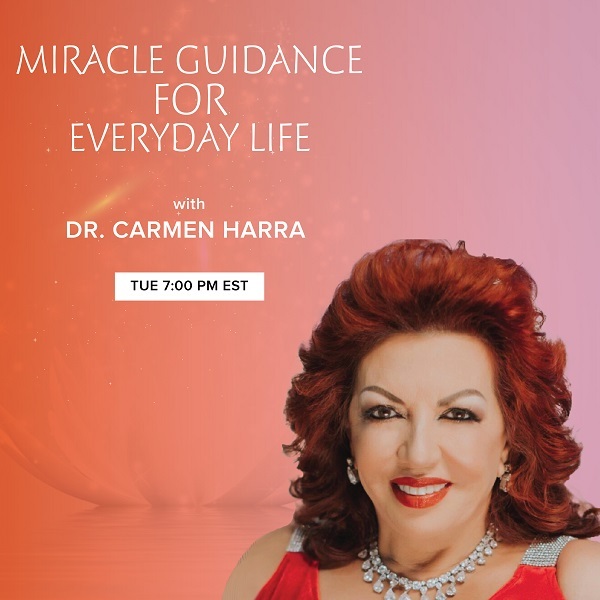 The Magic of Metaphysics: Beyond the Normal
Aired Tuesday, October 19, 2021 at 4:00 PM PST / 7:00 PM EST
This week on Miracle Guidance for Everyday Life, Dr. Harra explores the magic of metaphysics.
The world of the five senses is what we know from day to day, but this world is painfully limited. Here, we are confined to manmade laws and unfair systems. But what if you could break through your physical boundaries and access your higher self? What if you could tap into an unlimited supply of empowerment, intuition, inner peace, and Divine help when you need it most? Once you elevate your perception, you can become one with your true nature. Dr. Harra will teach you how to connect with your sacred source through simple exercises that will open your mind. You'll learn how to heal yourself on a mind-body-spirit level and create your brightest future. In honor of Halloween, Dr. Harra will also offer mini-mediumship sessions to listeners.
Tune in to Miracle Guidance for Everyday Life this Tuesday at 7pm ET and go beyond the normal.
Visit the Miracle Guidance for Everyday Life show page https://omtimes.com/iom/shows/miracle-guidance-for-everyday-life/
Connect with Carmen Harra at http://carmenharra.com/
#MagicOfMetaphysics #MiracleGuidance #CarmenHarra