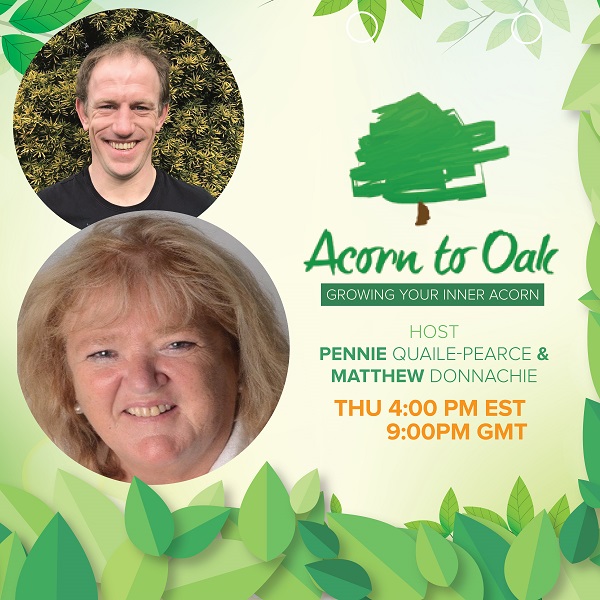 Spiritual Response Therapy (S.R.T) – The Amazing Tool for Transformation
Aired Thursday, July 9, 2020 at 1:00 PM PST / 4:00 PM EST
Pennie and Matthew will be discussing the amazing tool of Spiritual Response Therapy (S.R.T) is one of the most effective tools for personal transformation and evolution available in the world today.
Spiritual Response Therapy (S.R.T) researches conscious and subconscious blocks, as well as negative patterns and programming that limit your life experience. From that research the Akashic (Soul) Records can be accessed and cleared of any dysfunctional energies, patterns and programmes. It bypasses your mind and negative programming by connecting you with your inner guidance using your muscle responses and a pendulum to confirm, and act as an amplifier, as you communicate with your inner guidance using a specific set of procedures.
Spiritual Response Therapy (S.R.T) is a very specific system of researching the conscious and subconscious mind and Akashic Records. Its roots are based on the work pioneered by Robert E Detzler. However, like all ideas, it has been refined and changed to adapt to client group for which it is aimed. SRT 4 Life™ is unique. Although we have the greatest respect for the Spiritual Response Association (SRA), we are not affiliated with it in anyway, nor involved with its ongoing work.
Spiritual Response Therapy (S.R.T) is quick, effective, powerful and painless. With it you can find and release all the dysfunctional, limiting ideas, beliefs, patterns and programming and replace them with positive, loving and supportive ones. Join us to learn more about this amazing system and hear a full case history of how this system can serve you and liberate your future.
Visit the Acorn to Oak show page https://omtimes.com/iom/shows/acorn-to-oak/
Connect with Matthew and Pennie at https://www.acorntooak.org.uk/
#SpiritualResponseTherapy #Transformation #AcornToOak #MatthewDonnachie #PennieQuailePearce