Episodes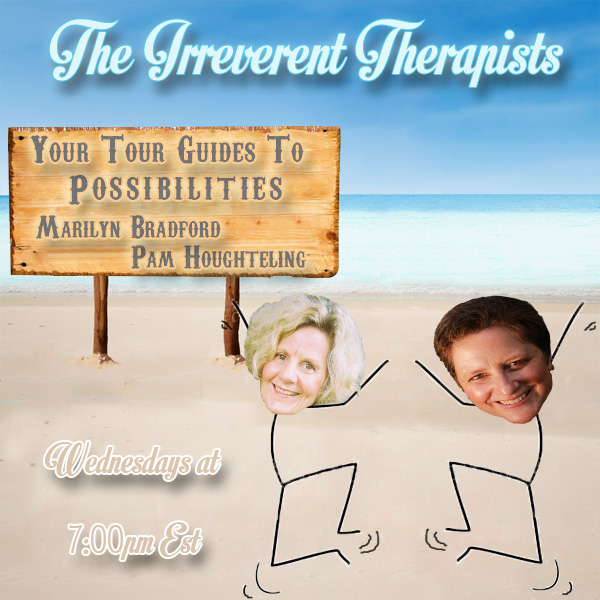 Wednesday Jan 06, 2016
Wednesday Jan 06, 2016
Aired Wednesday, 6 January 2016, 7:00 PM ET

The cheer, the lights, the presents and the gatherings are over. What's left? For many people it's a kind of a black hole of wishing for the fantasies that the holidays foster: of the goodness of man/woman, the closeness of family, and the idea that all is well. What's possible for you as you move forward? What if you could choose not to join the majority in their downer? What if you could actually move into a greater, more expansive YOU? Join The Irreverent Therapists for tips and tools to avoid the post holiday blues.

About The Irreverent Therapists

The Irreverent Therapists, Pam and Marilyn, have over 40 combined years as psychotherapists. After working with hundreds of people, both became aware that there were other ways of looking at and changing the issues that clients brought to the office. Instead of processing thoughts and feelings and the past endlessly, Pam and Marilyn use practical tools and very different perspectives to assist clients in creating the changes they desire.