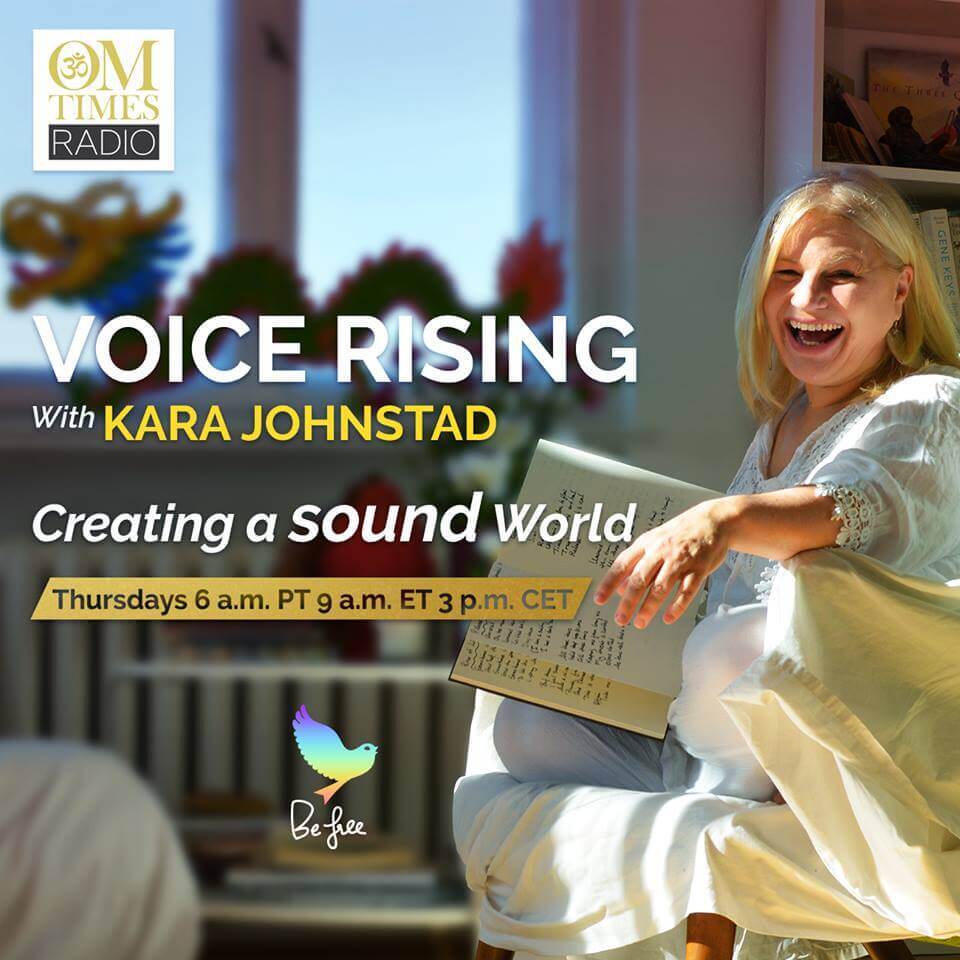 Simrit Kaur – The Science of Mantra
Aired Thursday, 2 May 2019, 9:00 AM EST / 6:00 AM PST
"We are what we repeatedly do. Excellence, then, is not an act, but a habit." – Aristotle
As creatures of habit we can command conscious repetition to alter our being, from our brain wave frequency to the very molecular structure of our bodies, including our DNA. Join voice master Kara Johnstad and guest Simrit Kaur as they explore the science of mantras.
Mantra supports rhythm and restores trust in the certainty of order. This enables our hearts to open and turns on a higher code within our DNA.
Simrit Kaur is a world renowned.
Simrit is a student, practitioner and a certified teacher of Kundalini Yoga and Naad Yoga (the sciences of sound and consciousness). She is also a certified level II Reiki practitioner. Her highly acclaimed yoga of the voice and sound course, 'The Supreme Sound', continues to be studied by thousands worldwide. She records, composes, produces music, and tours with her band giving concerts and workshops across the globe.
"The most potent power on the planet is on the tip of your tongue." -Simrit Kaur