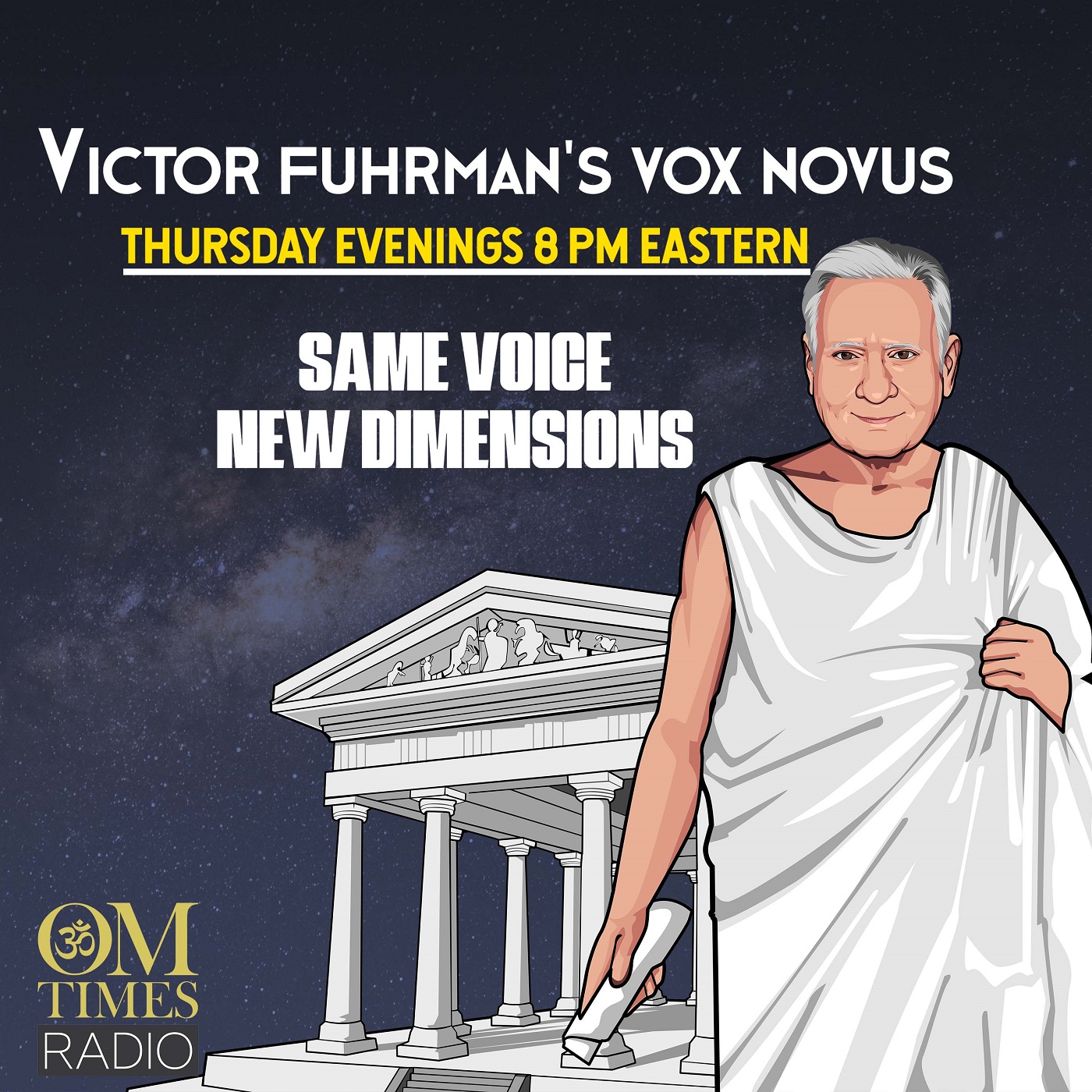 Rabbi Tuvia Teldon – Eight Paths of Purpose
Aired Thursday, May 13, 2021, at 5:00 PM PST / 8:00 PM EST
I've shared on this and other programs a teaching I received when I enrolled in The New Seminary of New York in 1997. It was the first interfaith seminary, founded by my late mentor, teacher, and friend, Rabbi Joseph Gelberman, as well as thought leaders and teachers from many different faiths. Rabbi Gelberman shared with us a Hebrew expression, HaKol Beseder. Literally translated, it means everything is in order. But his sharing was that it had a greater meaning; that everything was unfolding in Divine Order. He shared that events may take place that we may not understand, that may be painful and challenge our respective faiths, but that ultimately, there is a higher purpose at work. They key concept is purpose.
My guest this week on Vox Novus, Rabbi Tuvia Teldon, searched for this purpose after the tragic loss of his first son. In his quest, he found meaning and purpose in all of life's challenges and circumstances.
Rabbi Teldon grew up in Staten Island, New York and graduated high school in St. Louis, Missouri. He received his rabbinical ordination from the Central Chabad Rabbinical College in Brooklyn soon after marrying Chaya Leet, who hails from Detroit, Michigan. They moved to Long Island in 1977 to establish the regional headquarters for the International Chabad-Lubavitch Movement and help build the Jewish community. Rabbi Teldon now serves as the executive director for the 34 Chabad centers in Long Island, with a staff of 54 full-time rabbis and their wives. He is also rabbi emeritus of the Chabad Jewish Center of Mid-Suffolk and a former member of the East Long Island cabinet for UJA-Federation. He serves on a number of international committees for the worldwide Lubavitch Movement in Brooklyn. He also hosts a weekly interview show on Altice Cable throughout Long Island. He and his wife, Chaya, a well-known global speaker on Jewish topics and a one-time special guest on The Oprah Show, live in Commack, Long Island. Their family now includes five adult children, their spouses, and a growing tree of grandchildren. His website is https://www.eightpathsofpurpose.com/ and he joins me this week to share his path and his book, Eight Paths of Purpose.
Visit the Vox Novus Show Page https://omtimes.com/iom/shows/vox-novus/
Connect with Victor Fuhrman at http://victorthevoice.com/
#RabbiTuviaTeldon #EightPathsOfPurpose #VoxNovus #VictorFuhrman