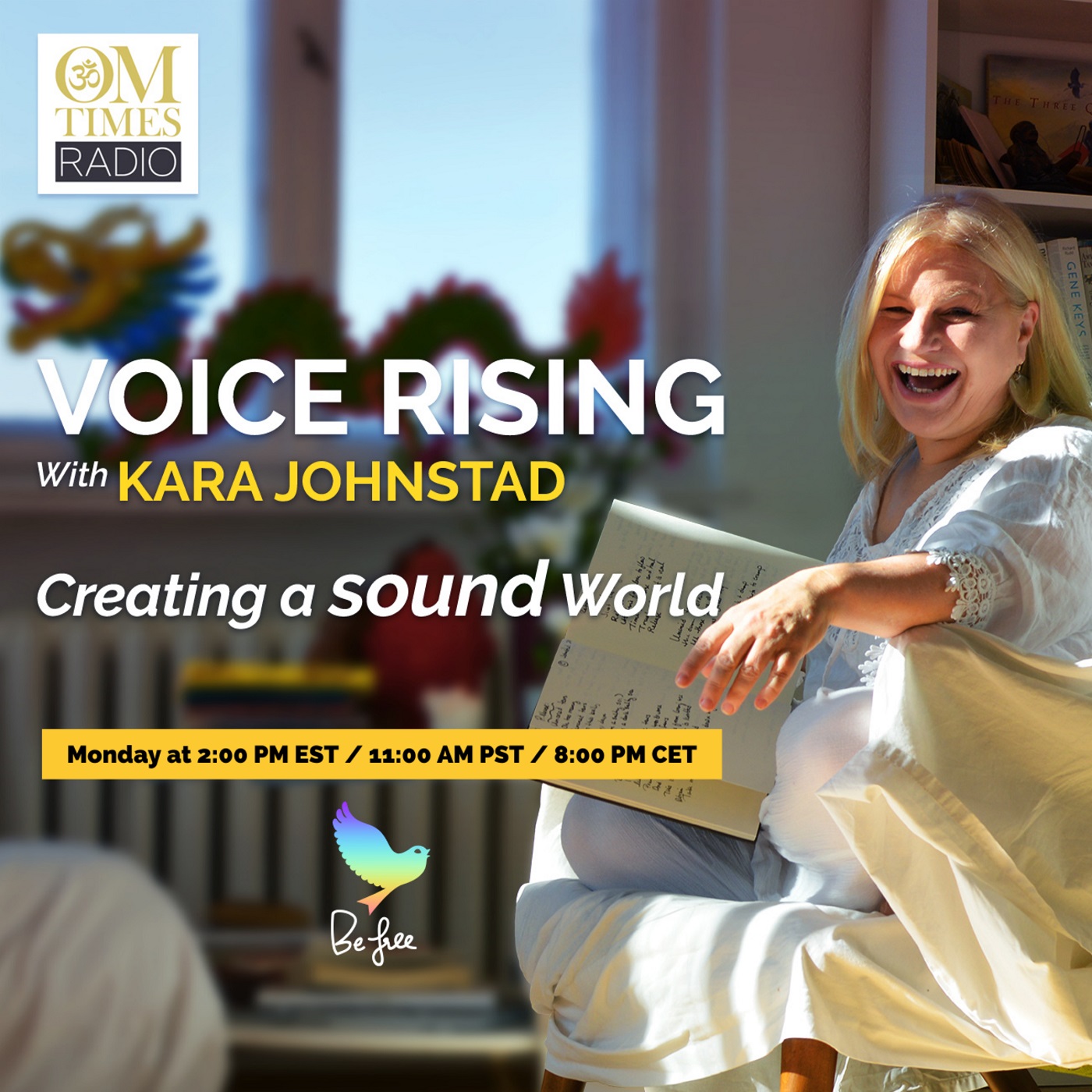 Fabrizio Pigliucci – Tales of Clay and Other Soulful Stories
Aired Monday, November 23, 2020 at 11:00 AM PST / 2:00 PM EST / 6:00 PM GMT / 7:00 PM CET
Music is a universal healing force. Join Voice Visionary Kara Johnstad and film composer, multi-instrumentalist, storyteller, peace activist, and dream catcher Fabrizio Pigliucci in a heartfelt conversation exploring the healing power of music. On his newest album release, "Tales of Clay," a collection of soulful stories, Fabrizio invites us to reflect on humanity's importance in returning to the central values of the essence of life. Principles such as simplicity, nurturing friendships, living more from the heart, and taking time to discover the extraordinary in the ordinary. Simple things such as singing together around a fire, sharing meals with each other, creating beauty, taking more quality time for expression and love. Do we carry as a collective a unified vision of what we wish for our mother earth? What life do we wish for our children? In a world facing a global pandemic, struggling with division, and on the verge of a massive climate crisis, Fabrizio Pigliucci explores with Kara how we can use music as a healing force and how by shifting our consciousness and making small changes in our life, we can experience a more peaceful life.
Throughout human history, we have used the succinct power of music to unite our suffering and mend. Mr. Pigliucci's majestic masterpiece, "Tales of Clay," is an invitation to come closer and name the things that we value so that we can prioritize them accordingly. His music and his vision for our world, give us newfound confidence that if we return to love and take more care of each other and our planet, we may just be able to usher in a new age of peace and prosperity for all.
Discover more about Fabrizio's work at http://www.fabriziopigliucci.com/
Fabrizio has given his music as a gift to humanity as a free download on his site. Please donate graciously if you can. All donations go to creating more music for healing and well-being.
To get in touch with Kara go to http://www.karajohnstad.com/
Visit the Voice Rising show page https://omtimes.com/iom/shows/voice-rising/
#FabrizioPigliucci #TalesOfClay #SoulfulStories #VoiceRising #KaraJohnstad