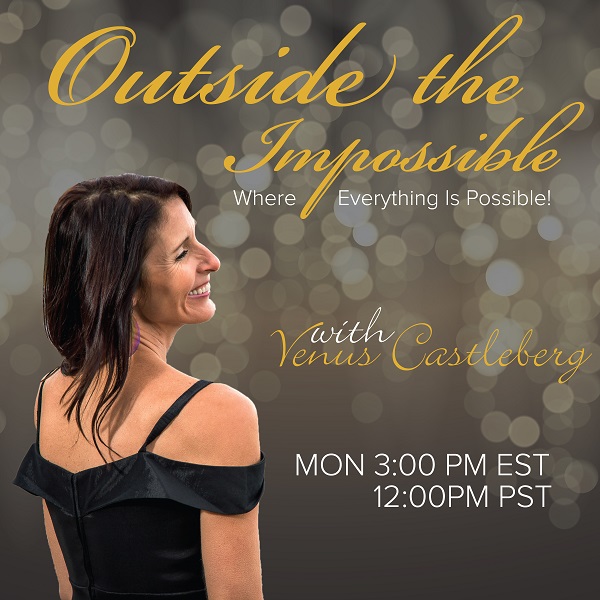 What Is Access Consciousness The Bars?
Aired Monday, December 2, 2019 at 12:00 PM PST / 3:00 PM EST
Seven years ago I ran into an old friend from Boulder, Colorado and I remember exclaiming "WOW you have changed. What have you been doing?"
She proceeded to tell me she had been doing this thing called Access Consciousness the Bars.
Since my first Bars class seven years ago you could say my life is unrecognizable.
I am happier.
I am more successful.
I have an amazing generative chosen family.
I actually have money.
I have accomplished and been places I only dreamed.
My whole life is better and continues to get even better.
However, that's not all.
I have see the Bars change countless lives around me and one very dear to my heart.
As some of you may know by now, I have a beautiful 17 year old that is by every defitionion my daughter, that I never saw coming.
See she isn't my biological daughter, obviously. ;D
Well she has truly been a huge gift in my life and teaches me so much!
This is her story of how Access Consciousness the Bars changed her life….
"My name is Lilli Dukes and I am 17 years old. A year ago, I was depressed, suicidal and anxiety filled. I had gotten so close to suicide after a traumatic event, a 3ft drop could be seen as a possibility to kill myself. The only thing that kept me going was the possibility of finding a therapist… and even then, hope was fading fast.
One day, when my father came home from a class, he asked if he could "run my bars". I was a bit reluctant at first, but eventually agreed, seeing no harm in it. After the first hour long session, I felt a dynamic shift in my life. I could breathe easier, triggers weren't as triggering and I no longer desired to self harm.
Through this tool, I have grown and now have no traces of anxiety/depression.
I can also focus better on my schoolwork, tests and instrument practices and rehearsals.
I used to cower when anyone raised their voice or seemed the least bit stressed. I tried to become as small as possible and appease the people around me.
After having my bars run, this changed as my life expanded out and became more spacious. I also wake up each morning, feeling more rejuvenated and refreshed. I had more energy than I knew what to do with and my friends noticed a change in me."
Monday December 2, 2019 I have the privilege of interviewing Dr. Terrie Hope as we talk about how The Bars has changed thousands of peoples lives.