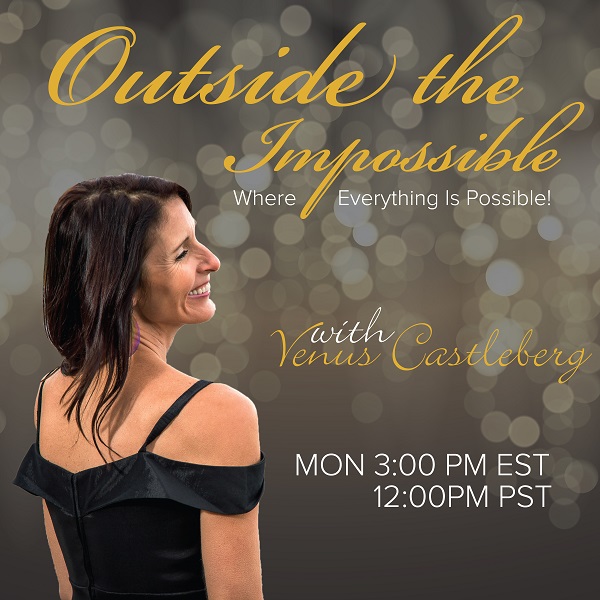 Betsy McLoughlin – Creating Through Chaos
Aired Monday, 27 May 2019, 3:00 PM EST / 12:00 PM PST
What if you could create from Chaos? When you just set targets of what to get done in the day and you follow the energy, does it seem like you get more or less done than when you set a schedule? What if more can be created from chaos and destruction than from order? When a volcano goes off and destroys miles of land and the whole area becomes barren. It looks like nothing will grow again. However, if you go back one, two, or even 10 years later, you can slowly see green, luscious growth start to cover the face of Earth again. What if our lives were like that? What if instead of doing what this reality tells us we must do and what we think we have to do, we instead follow the energy and complete even more? What if chaos really does help us to create more?
Join Venus Castleberg and guest, Betsy McLoughlin of the OmTimes radio show Imperfect Brilliance, as they explore this dynamic topic.
Betsy McLoughlin is a Best Selling International Author of 8 books, a Certified Facilitator of Access Consciousness®, a transformational coach, and so much more.
Betsy believes in the possibilities of creating the life you desire to live and works with her clients to release self-limiting beliefs. Betsy has totally changed her life, she knows it is possible to create what you desire and has seen amazing transformations in her client's lives and is honored to witness their changes. Betsy has been featured on The Ask BonBon TV Show, numerous radio shows & tele-summits.
Betsy travels the world facilitating greatness with her clients. She is happy to consult with you and teach classes on any topic and looks forward to talking with you.
Join Venus and Betsy on OmTimes Radio at 12 p.m. PST/3 p.m. EST on Monday, May 27th! Hear you there!