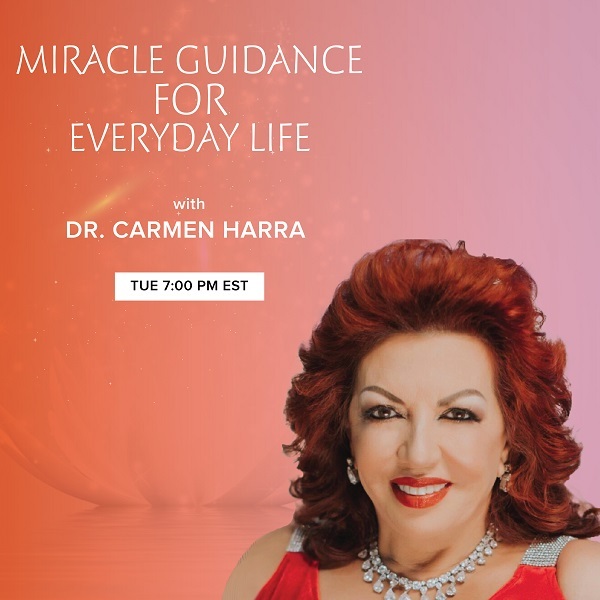 Wake Up to the Joy of You
Meditations and Practices for a Calmer, Happier Life with Agapi Stassinopoulos
Aired Tuesday, June 15 2021 at 4:00 PM PST / 7:00 PM EST
This week on Miracle Guidance for Everyday Life, Dr. Harra and special guest Agapi Stassinopoulos give you the tools for a calmer, happier, more purposeful life.
Do you wake up to the joy of you? You might find that your day starts with stress and doubt, but this doesn't help you move closer to your goals. If you've been pouring your energy into others or living in denial, the only solution is to return to yourself and practice the highest degree of self-care. Join Dr. Harra and best-selling author and speaker Agapi Stassinopoulos for a few incredible meditations that will pacify your mind and uplift your spirit. Learn how to let go of what doesn't work for you and confront common roadblocks in relationships, work, family, and so on. Dr. Harra and Agapi will take your calls and guide you through your questions and concerns.
Tune in to Miracle Guidance for Everyday Life Tuesday at 7pm ET and life your best life!
Visit the Miracle Guidance for Everyday Life show page https://omtimes.com/iom/shows/miracle-guidance-for-everyday-life/
Connect with Carmen Harra at http://carmenharra.com/
#AgapiStassinopoulos #LifePurpose #MiracleGuidance #CarmenHarra