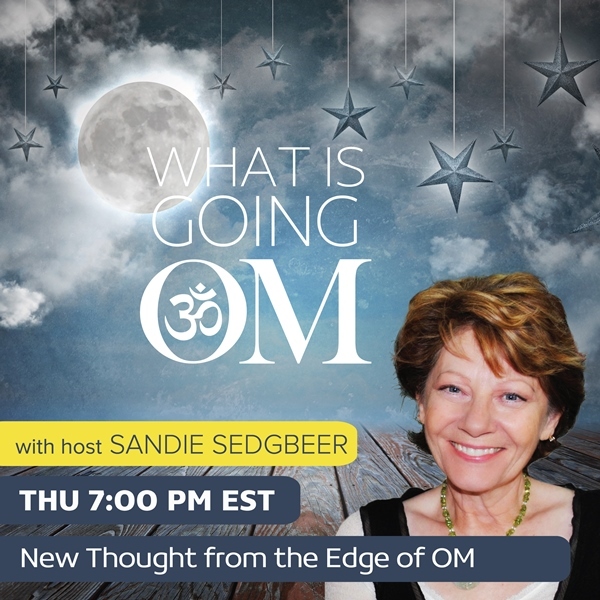 The Illusion of Life and Death with Clare Goldsberry
Aired Thursday, January 20, 2022 at 4:00 PM PST / 7:00 PM EST
It's been said that how we approach death can greatly affect how we live. The fear, grief and pain of losing loved ones can be paralyzing, but we cannot escape it. We're all going to experience the deaths of people we love, and in turn, the people we love will experience the pain and grief of losing us.
CLARE GOLDSBERRY is a life-long student of religion and a spiritual seeker who has embraced an eclectic form of theology that spans the ages from Hinduism and Buddhism, to the philosophies of the ancient wisdom teachers and forward to the science of quantum physics. Her journey has included working with elderly people and those suffering from illness whose beliefs and fears about dying and death often cause grave suffering, and helping her partner Brent go through eighteen months of living with and eventually dying from esophageal cancer.
Clare Goldsberry joins Sandie this week to discuss her latest book The Illusion of Life and Death: Mind, Consciousness, and Eternal Being which draws from her insights as a Buddhist practitioner, her studies of Christianity, ageless wisdom, Hinduism, and her partner Brent's cancer journey to provide a profound picture of what living fearlessly and dying gracefully means for all of us.
Connect with Clare at https://claregoldsberry.com/
Visit the What Is Going OM show page https://omtimes.com/iom/shows/what-is-going-om
Connect with Sandie Sedgbeer at https://www.sedgbeer.com
#ClareGoldsberry #TheIllusionOfLifeAndDeath #SandieSedgbeer #Lifestyle
Subscribe to our Newsletter https://omtimes.com/subscribe-omtimes-magazine/
Connect with OMTimes on Facebook https://www.facebook.com/Omtimes.Magazine/ and OMTimes Radio https://www.facebook.com/ConsciousRadiowebtv.OMTimes/
Twitter: https://twitter.com/OmTimes/
Instagram: https://www.instagram.com/omtimes/
Linkedin: https://www.linkedin.com/company/2798417/
Pinterest: https://www.pinterest.com/omtimes/