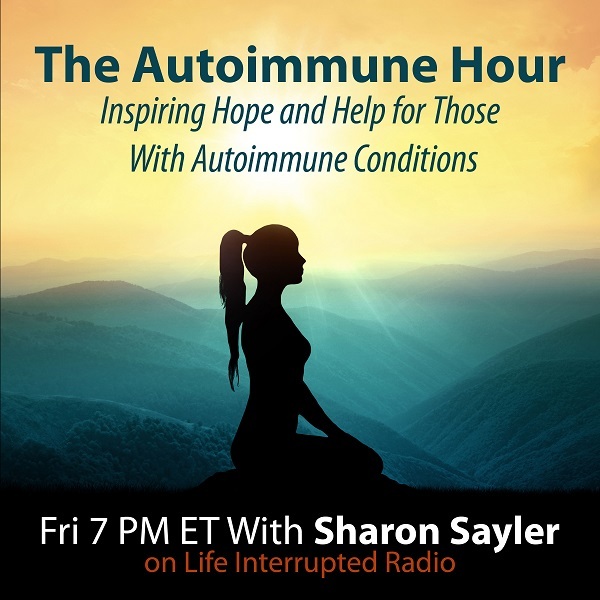 Successful Entrepreneurship for Those with Health Challenges
Aired Friday, July 30, 2021 at 4:00 PM PST / 7:00 PM EST
All too often, a medical diagnosis(es) will impact life successes. In this week's episode, we welcome Simone Giangiordano, better known as Simone G, a lifestyle and business coach for those with health challenges. Through training entrepreneurship, Simone brings success and hope to those with invisible health challenges. You'll discover what she's learned along the way, including
• How entrepreneurs with health challenges build thriving businesses,
• How to manage a business alongside illnesses and or injuries,
• Why the courage to say "I CAN'T" will set you free,
• How to overcome societal and cultural norms, including misconceptions and the stigma around chronic health issues, plus much more…
More about our guest:
Simone Giangiordano's transition from a corporate career to entrepreneurship resulted from her health challenges. As she figured out how to manage a business alongside several illnesses, injuries, and caregiving for her father, she learned what matters most — the legacy we will leave and the love we share.
Those early struggles gave her the life and business lessons and courage to create the 'Building Balance to Empower' programs. Today, she guides others struggling with compromised health in building a business and create a lifestyle that supports their work and well-being. Her signature program, 'The Power of I Can't®,' alongside her business coaching, helps her clients transform their lives, businesses, and well-being.
Learn more at https://www.simoneg.net/ and https://www.balanceupcommunity/
The information provided on UnderstandingAutoimmune.com, Life InterruptedRadio.com, and The Autoimmune Hour is for educational purposes only.
Visit the Autoimmune Hour show page https://omtimes.com/iom/shows/autoimmune-hour/
Connect with Sharon Sayler at http://lifeinterruptedradio.com/
#SuccessfulEntrepreneurship #SimoneGiangiordano #SharonSayler #AutoImmuneHour