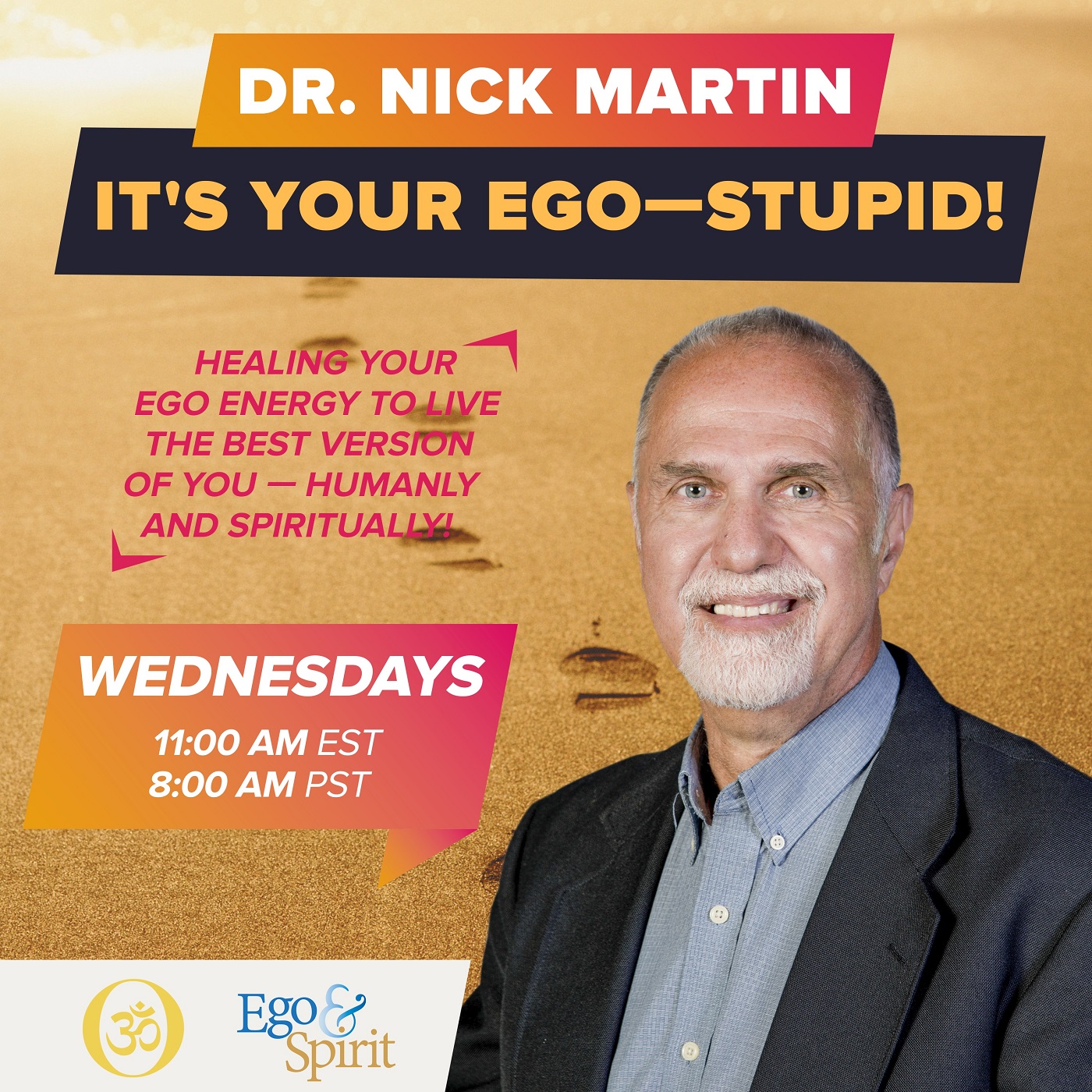 Roles People Live – The Adult Child
Aired Wednesday, October 20, 2021 at 8:00 AM PST / 11:00 AM EST
This week on It's Your Ego—Stupid!, Dr. Nick will be looking intensely at people who are living in the role of the Adult Child. The Adult Child is an adult who requires the guidance of others on a frequent basis. They feel lost without this direction and seek it out rather than standing on their own thinking. They trust others more than themselves to know the right things to think, feel, or do. Their spouse or partner is likely to become a mother or father figure, replacing those who served this purpose during their childhood and adolescence. People experience them as quite immature and younger than their actual age.
During this show, I'll be drawing upon my book The Two Voices Within to look at the impact of higher ego flexibility on the thoughts, feelings, and behaviors of those living in the role of the Adult Child. I'll be looking at the "voice" of ego and the messages the Adult Child is experiencing and working with due to the mixture of their higher ego flexibility and their mind. Many of them, the Adult Child is unaware of, but still exerting a powerful impact on their life and unfortunately others. I'll also be looking at what their ego energy is doing to block the Adult Child from hearing the voice of spirit which is rooted in their Divinity. An inability to recognize the Love, Life, and Energy—God Is, within their being, due to the great distance being created by their ego energy. When the Adult Child is able to "hear" the mistruth contained within ego's voice and the truth in spirit's voice, the door to transformation can open, and the days of living in the role of Adult Child can be ended.
Please join me Wednesdays at 11:00 am (ET) when I will be sharing what you've taught me about what ego's doing within the life of those who are living in the role of the Adult Child, humanly and spiritually.
Visit the It's Your Ego-Stupid! show page https://omtimes.com/iom/shows/its-your-ego-stupid/
Connect with Dr. Nick Martin at https://www.egoandspirit.info/
#RolesPeopleLive #AdultChild #EgoStupidity #EgoMedicine #EgoVoice #DrNickMartin #DrNickolasMartin #ItsYourEgoStupid