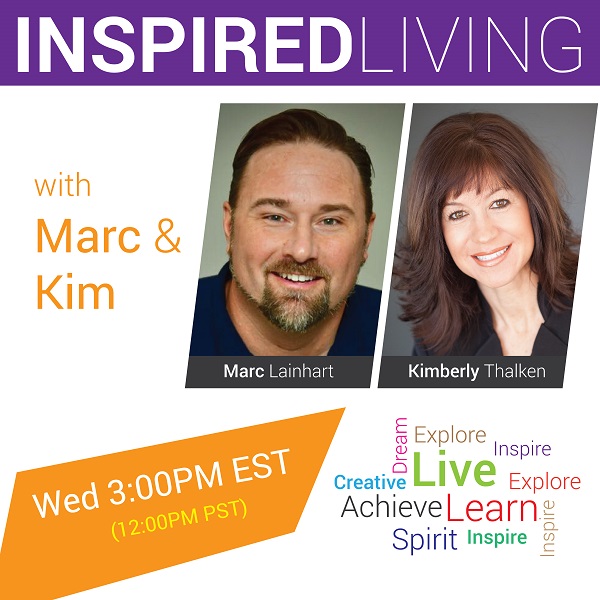 Mississippi Medium Jill M. Jackson – From Southern Baptist to Talking to the Dead!
Aired Wednesday, September 18, 2019 at 12:00 PM PST / 3:00 PM EST
Join us this "Wisdom Wednesday" on INSPIRED LIVING RADIO as we talk with International, Award-winning Psychic Medium and Spiritual Teacher "Mississippi Medium," Jill M. Jackson about her first book and the journey from Southern Baptist to talking to the dead!
INSPIRED LIVING – INTERNET RADIO AT: 12PM PST / 1PM MT / 2PM CST / 3pm EST: https://lnkd.in/eBpHBiR
*Please ask questions related to the topic of the show only*
OM TIMES RADIO: 1-202-570-7057
INSPIRED LISTENERS: Post a question on our closed Facebook page: INSPIRED LIVING RADIO
"You are the Inspired and the Inspiration!" ~ILR
TOPIC:
The Mississippi Medium, Jill M Jackson, is an international award winning highly sought after Psychic Medium and Spiritual Teacher having won such prestigious awards such as the 2016 and 2015 Psychic of the Year from Best American Psychics! She was also awarded the 2014 Social Activism Award from Best American Psychics for her volunteer work with animals. Jill has been featured on Lifetime Television with her work as a Medium and has been under contract with Creative Laughter Productions in New York City for a metaphysical reality tv show.
ABOUT:
Jill has studied mysticism and spirituality for many years from amazing Spiritual Teachers all over the world including Arthur Findlay College in England, the World's Foremost College for the Advancement of Spiritualism and Psychic Sciences. One of her great passions is being of service as a Spiritual Teacher and helping others ignite, refine, and hone their gifts! She is super proud of her online Academy called Intuitive Compass Academy, as well as her in-person school, Mississippi Academy for Psychic and Mediumship. In her debut book, Jill describes what it was like growing up seeing Spirits while being raised a Southern Baptist in the Bible Belt of the Deep South.
Jill shares many interesting accounts of extraordinary mystical experiences she has had as well as details of amazing sessions with some of her clients. The book is filled with healing and loving energy as Jill shares her passion of Mediumship and Spirituality with you. Our loved ones survive their physical bodies and they are with us always. Jill believes the paranormal is becoming the new normal for so many of us.
Jill's Website: www.MississippiMedium.com