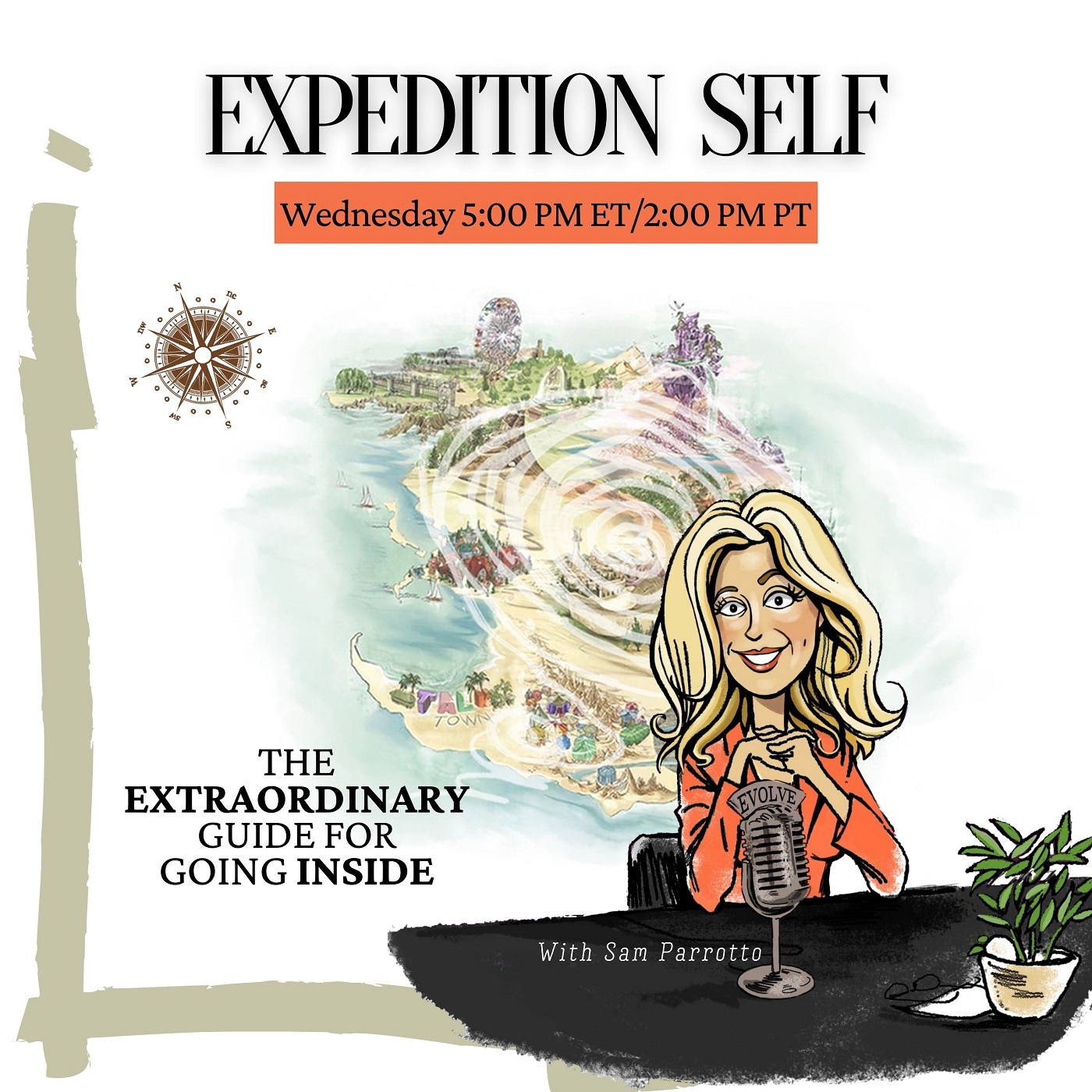 Seeing Time for What it Really Is
Air Date: Wednesday, 13 October 2021 at 5:00 PM ET/2:00 PM PT
This week's show is all about 'Seeing Time for What it Really Is'
"I'm late, I'm late, for a very important date." The white rabbit in Alice in Wonderland offered up some important insight in an unforgettable way about what runs us as human beings. Not having enough of it, racing against it, trying to outsmart it – simply put, TIME DOMINATES us.
Time is A REALITY of life, as present as the sun coming up each morning, so it likely seems impossible to imagine we could 'dethrone' and stop giving our power to it. Thousands of books are written on the subject, planners are sold to help people stay organized and manage it, and we spend inordinate amounts of 'time' trying to invest it wisely. As we all try to squeeze every last drop of LIFE out of our journey, TIME takes on an ever-present and omnipotent role with each breath taken.
Sam will help you to: (a) make the connection between TIME and your relationship with POWER, (b) recognize how this dynamic is always pursuing and pushing you, and (c) explore how TIME covertly attaches itself to your capacity to joyfully embody each day. Instead of trying to develop new strategies to manage time, you'll come away from this hour thinking about how to permanently alter and gain a new equanimiy with it.
It'll be a thought-provoking, inspiring hour for sure. Sam invites you to CALL IN and CHAT LIVE about 'TIME' to further the conversation. Ask questions. Share experiences.
Go to samparrotto.com to follow along and new show updates each week.
You won't want to miss being an 'ON AIR' participant of Expedition Self. Sam will provide real insight, understanding and offer an opportunity to connect a 'NEW way of thinking' to 'YOUR way of thinking'.
Each week Sam discusses a different and highly accessible aspect of life helping you to build a stronger, deeper relationship with the inner Self so you can become more and more WHOLE.
Visit the Expedition Self Show Page https://omtimes.com/iom/shows/expedition-self/
Connect with Sam Parrotto on her website at https://www.expeditionself.com/
#Time #SamParrotto #ExpeditionSelf #Creativity