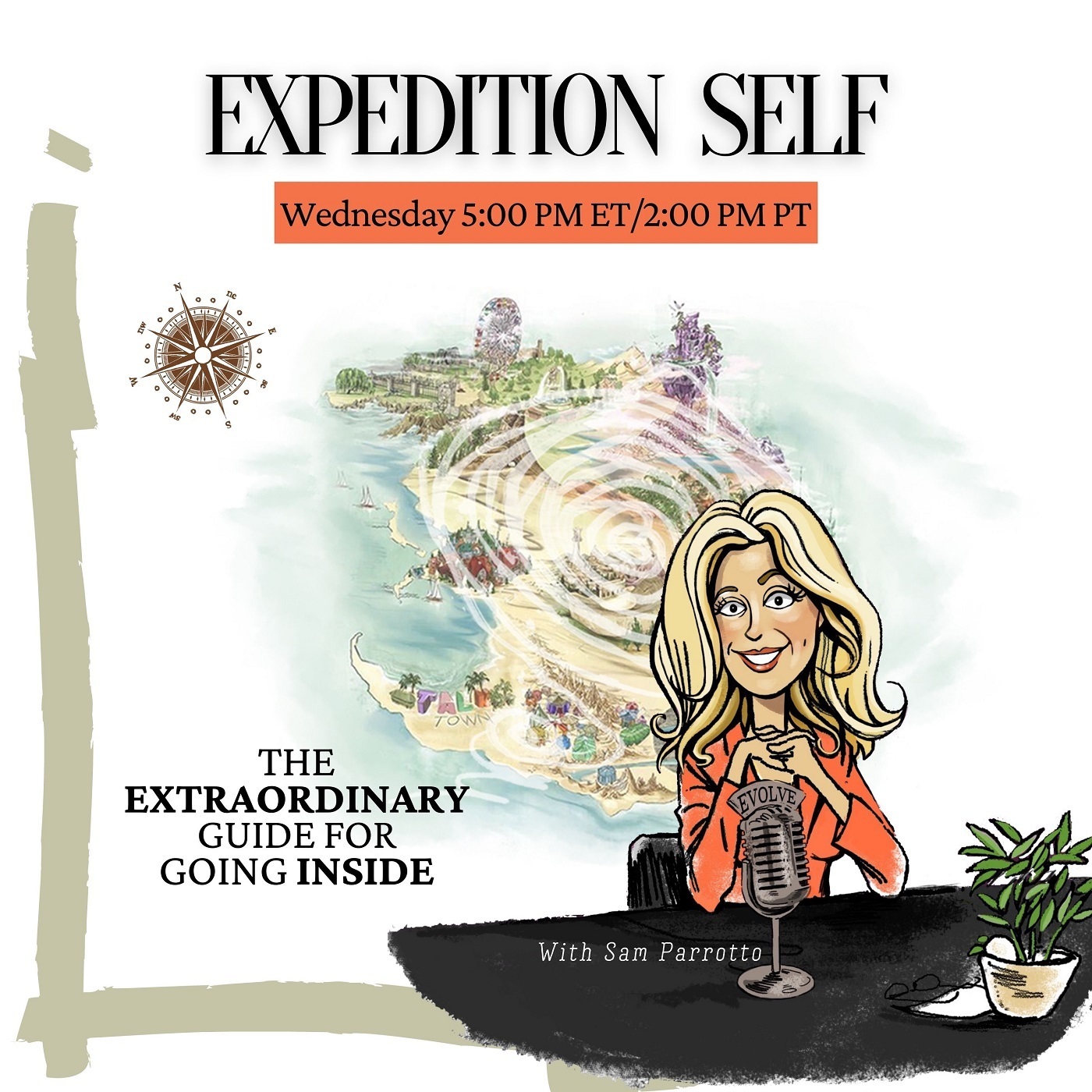 What Really Matters?
Air Date: Wednesday, 2 November 2022 at 5:00 PM ET/2:00 PM PT
This week on Expedition Self, we'll ask and explore the question 'What Really Matters?'.
Wake up, go downstairs and grab morning coffee, shower, maybe you exercise, and then 'off-to-work or school' – a typical morning in an everyday life. Day after day, month after month, 7 billion people seek and pursue experiences that make it all worth it. But what oftentimes happens, the 'juiciest' opportunities and results get obscured and pushed to the background instead.
This is why everyone must ask, 'What Really Matters?" because if you simply go through the motions, you miss out on knowing how to make choices that lead to MORE of the feelings, actions, and the outcomes that fulfill, lift, and deepen your relationship with BEING MORE of YOU.
This hour will surely provoke profound longing and delightful reminiscing as you wander through memories and personal insights. Sam will help you to pause and consider the basis for your choices to direct your attention and time towards 'what really matters' so you can notice the moments when you are called to LIVE more fully.
Take advantage of this opportunity to CALL IN and CHAT LIVE about 'What Really Matters' to further your own personal conversation.
Ask questions. Share experiences. This could be the hour that moves you one step further on your growth and development journey. Go to samparrotto.com to follow along and new show updates each week.
You won't want to miss being an 'ON AIR' participant of Expedition Self. Sam will provide real insight, understanding and offer an opportunity to connect a 'NEW way of thinking' to 'YOUR way of thinking'.
Each week Sam discusses a different and highly accessible aspect of life helping you to build a stronger, deeper relationship with the inner Self so you can become more and more WHOLE.
Visit the Expedition Self Show Page https://omtimes.com/iom/shows/expedition-self/
Connect with Sam Parrotto on her website at https://www.expeditionself.com/
#Matters #SamParrotto #ExpeditionSelf #Creativity
Subscribe to our Newsletter https://omtimes.com/subscribe-omtimes-magazine/
Connect with OMTimes on Facebook https://www.facebook.com/Omtimes.Magazine/ and OMTimes Radio https://www.facebook.com/ConsciousRadiowebtv.OMTimes/
Twitter: https://twitter.com/OmTimes/
Instagram: https://www.instagram.com/omtimes/
Linkedin: https://www.linkedin.com/company/2798417/
Pinterest: https://www.pinterest.com/omtimes/