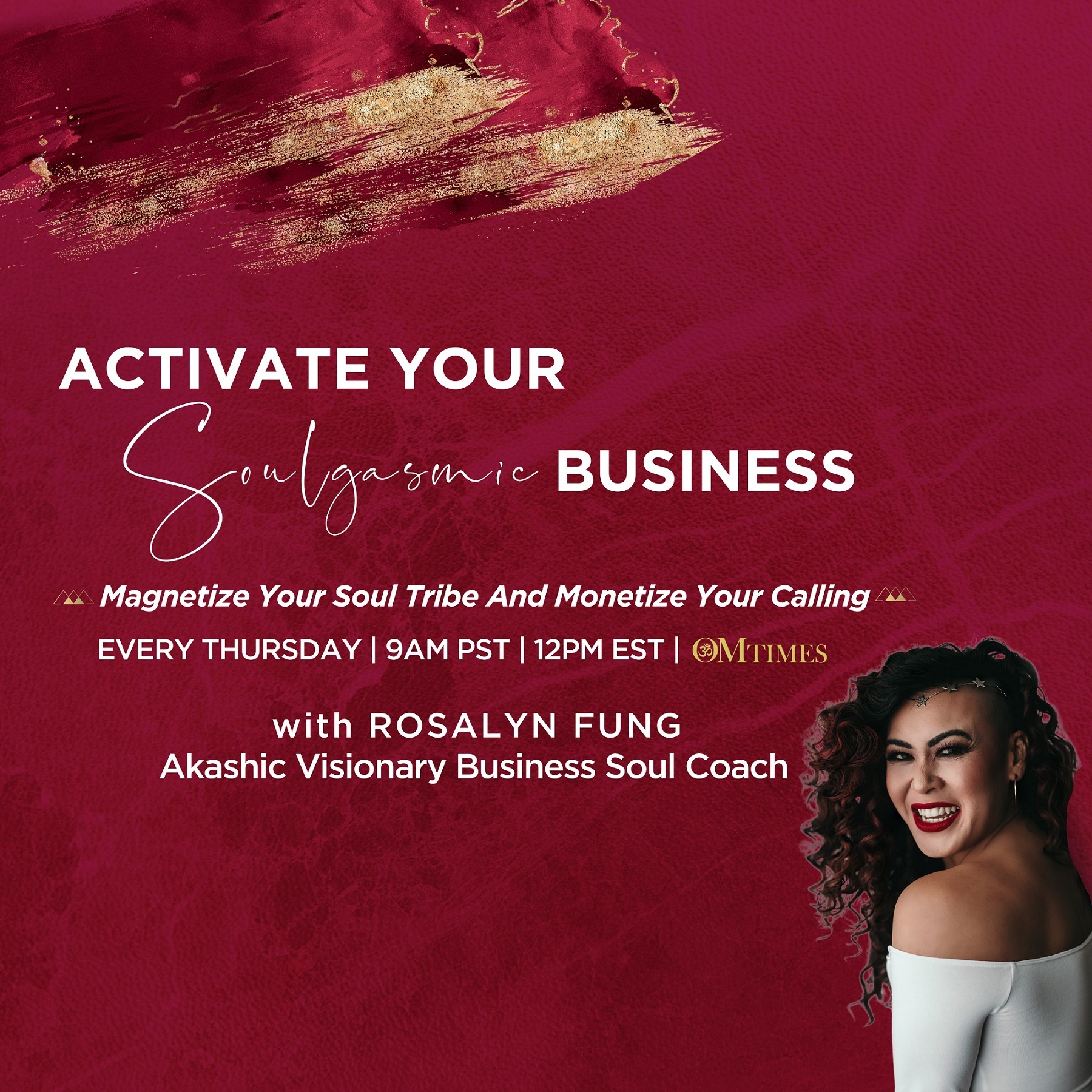 Have You Been Thinking About Becoming a Certified Life or Executive Coach?
Air Date: Thursday, 12 May 2022 at 12:00 PM ET/9:00 AM PT
Watch the Livestream on the OMTimes Magazine Facebook, OMTimes Radio & TV Facebook, or OMTimesTV Youtube
Are you searching for enhancing your leadership and coaching skills, whether it's in your business, career or organization?
What makes the Flourishing Life Coach™ Certification different from other coaching programs, and why should you consider us?
What are the 10 critical success factors for building a resilient life and business?
What are the 10 different niches Flourishing Certifies their coaches in?
What are the personal and professional development courses Flourishing offers in addition to certifications?
I'm so excited to be having my business partner, friend, mentor, and founder of the Flourishing Life Coaching Certification Programs, Abe Brown!!
Abe Brown, MBA, CMCT, CPHSA is the Coach's Coach, and is an Entrepreneur, Professional Speaker, International Best-Selling Author, and High-Performance Leadership Coach. He is the founder of Certified Flourishing Coaching™, the Flourishing Life Coaching Program™, and Flourishing Workplace.
Abe is known as the Coach's Coach, and for being people-first. He is most passionate about supporting people, relationships, entrepreneurs, businesses, and non-profits to thrive. Flourishing people produce flourishing relationships, businesses, and workplaces, along with high performance and profound positive impact. Abe is also passionate about workplace mental health and changing the world by changing the workplace. Along with the team at Wellness Innovate, Abe is the creator of Flourishing Workplaces™.
Abe earned a Master's in Business Administration (MBA) from the University of Calgary Haskayne School of Business, and a Master's in Religious Education and Counselling.
At Flourishing Coaching Programs, we have the Flourishing Life Coach™ Certification to begin with, and if you want to dive in deeper, we have nine other different niches to be certified in!
1) Flourishing Leadership Coach™
2) Flourishing Parenting Coach™
3) Flourishing Wellness Coach™
4) Flourishing Workplace Coach™
5) Flourishing Relationship Coach™
6) Flourishing Career Coach™
7) Flourishing Creativity Coach™
8) Flourishing Business Coach™
9) Flourishing Sales Coach™
We are also a personal and professional development company, where we provide seminars and courses on speaking, breaking through fear, writing your book, Flourishing your wealth and so much more!
To enroll in our programs, please check out this free mini video course on the Flourishing Framework™ https://rosalyn.mykajabi.com/flourishing
Check out Flourishing Life Coaching Events and Offerings here: https://certifiedflourishingcoach.com/training-events/
#CertifiedLifeCoach #RosalynFung #boldsexywarrior #SoulgasmicBusiness
SOUL ASCENSION BUSINESS CATALYST CONTAINER in a group coaching/ mastermind hybrid for coaches, healers, lightworkers, therapists, practitioners, Wayshowers, and mystics ready to explode their visibility and skyrocket their business in 2022.
Immerse in my year-long magical container with all the
* Akasha/ Soul/ Energy work
* Mindset work
* Belief reprogramming (especially around selling and money!!)
* Sexy Social Media Strategies
* Anchor in your next level Business Foundations & Systems
Dropping ALLLLLLL the PROSPERITY Codes and DGAF Codes in here too!
Let's SHOW UP UNAPOLOGETICALLY!
This is for you if:
* You are a coach, healer, lightworker, practitioner, therapist, mystic, or transformational service provider in the first 3 years of your business, and ready to turn up the volume, feeling challenge to attract your ideal clients.
* You struggle with promoting yourself.
* You are ready to ditch imposter syndrome and inner critic.
* You take radical personal and spiritual accountability to show up for your soul-mission
* You are impact-hungry and want to create ripple effects in the world.
* You understand the power of community and how it activates and amplifies you to the next level Ascension in your life and business, and desire to be part of one that does.
* You are ready to be UNSTOPPABLE
* You are ready to call in fun, ease, grace, and flow for the next level of Prosperity and impact.
My BOLD Intention is to support these gorgeous high-achieving, impact-hungry Queens, to make the deep impact they desire, and CLAIM 6 figures, even multiple 6 figures, and beyond in 2022.
* It's VERY important to me that my clients get results, so this is by application to ensure this program is a good fit for you!
Apply at: https://www.electrifymybusiness.com/
Let's stay Connected! I would love to hear your thoughts on this episode!
Grab my FREE Sacred Vision Journaling Prompt here – https://rosalynfung.ck.page/c19abd6071
And receive 50% off code our MANIFEST MORE MONEY COURSE – check it out here https://rosalyn.mykajabi.com/money-bundle
If you're a Canadian resident, and you'd like to have a free financial planning consult with Dan, book here
https://outlook.office365.com/owa/calendar/DanHagueIGWealthManagement@igmfinancial.net/bookings/
Facebook Business Page: Rosalyn Fung Coaching: Bold Sexy Warrior https://www.facebook.com/boldsexywarriors/
Instagram: @boldsexywarrior
Free Facebook Group: Raise the Vibration: Lightworkers, Healers, Coaches & Spiritualpreneurs https://www.facebook.com/groups/soulgasmicwarriors/
Free Client Attractor Checklist: http://funboldsexy.com/clientattractor
Visit the Activate Your Soulgasmic Business Show Page at https://omtimes.com/iom/shows/activate-your-soulgasmic-business
Connect with Rosalyn Fung on her website http://www.rosalynfung.com
Subscribe to our Newsletter https://omtimes.com/subscribe-omtimes-magazine/
Connect with OMTimes on Facebook https://www.facebook.com/Omtimes.Magazine/ and OMTimes Radio https://www.facebook.com/ConsciousRadiowebtv.OMTimes/
Twitter: https://twitter.com/OmTimes/
Instagram: https://www.instagram.com/omtimes/
Linkedin: https://www.linkedin.com/company/2798417/
Pinterest: https://www.pinterest.com/omtimes/