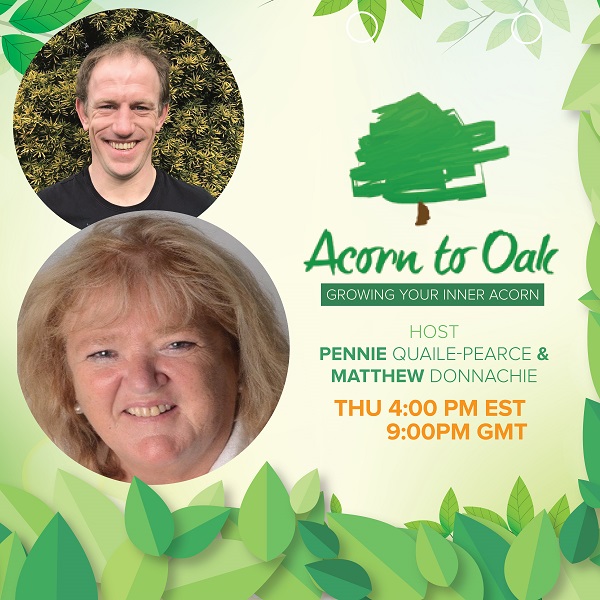 Thoughts Create Things…
Aired Thursday, July 2, 2020 at 1:00 PM PST / 4:00 PM EST
Pennie and Matthew will be discussing on Thursday show that You choose your life, you choose all the conditions of your life, when you choose the thoughts upon which you allow your mind to dwell. Thought is the real causative force in life. You cannot have one kind of mind and another kind of environment. This means that you cannot change your environment while leaving your mind unchanged, nor can you change your mind without your environment changing too.
This then is the real key to life. IF YOU CHANGE YOUR MIND YOUR CONDITIONS MUST CHANGE TOO. Your body must change, your daily work or other activities must change, your home must change, the colour and tone of your whole life must change, for you habitually happy and cheerful or low spirited and fearful, depends entirely on the quality of the mental food upon which you diet yourself. Please be very clear about this. If you change your mind your conditions must change to.
We are transformed by the renewing of our minds. So now you will see that your mental diet is really the most important thing in your whole life.
Will you join the challenge and join "The 7 Day Mental Diet" We start on 1st July to 7th July 2020. Let's blast away those lock down blues, re-focus, re-wire the mind for success, peacefulness and clarity so that we can change our world and what we experience on a daily basis and thus change the outer world for all to enjoy.
Visit the Acorn to Oak show page https://omtimes.com/iom/shows/acorn-to-oak/
Connect with Matthew and Pennie at https://www.acorntooak.org.uk/
#Thoughts #MentalDiet #MatthewDonnachie #PennieQuailePearce