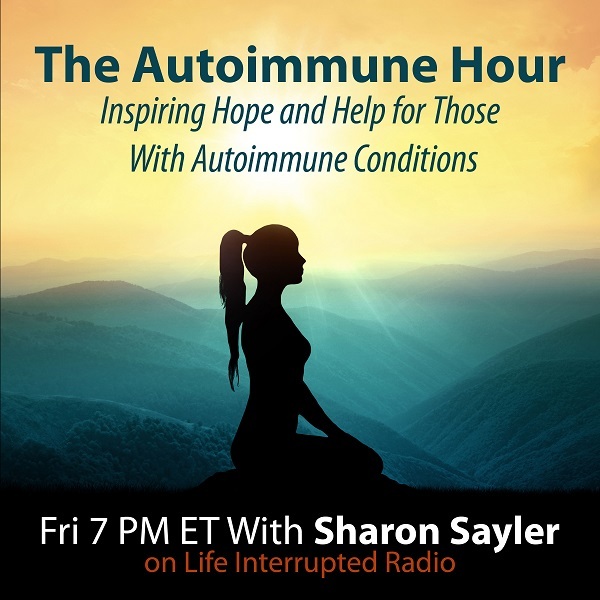 Aired Friday, 2 November 2018, 7:00 PM ET
What's Money Got To Do With It? Healing, Money and You
In this fascinating episode with money and work-life balance expert Leslie Juvin-Acker, the author of 'The Money Formula: Change Your Relationship To Money In 7 Steps & 15 Minutes Or Less,' explores the topic of money and healing.
The host of The Autoimmune Hour, Sharon Sayler firmly believes that how we do one thing is how we do everything… and by understanding your deeply rooted emotional connections to money and financial-security you may uncover secrets to improve your health too.
Leslie will share how to break your unhelpful emotional connections and limiting beliefs so that you can make healthy, empowering choices. Plus, let's be honest, it's not cheap to heal! We could all use a little help in understanding our beliefs about money… and how to:
• Develop creative decision-making skills
• Reverse thought patterns that do not serve you
• Separate problems from emotions
• Move past worst-case thoughts and more
More About Our Guest: Leslie Juvin-Acker helps others navigate the emotional and mental challenges of money decisions and limiting beliefs to create work-life balance. She shows her clients how to tap into their imagination and intuition so that they will feel happier, fulfilled, and more confident. Learn more about Leslie and her work at: https://www.leslieinc.org/
And listen to our intriguing chat Friday, November 2nd, at 7 p.m. Eastern and get your transcript at https://www.UnderstandingAutoimmune.com/Money. Catch the show later in video and audio podcast.