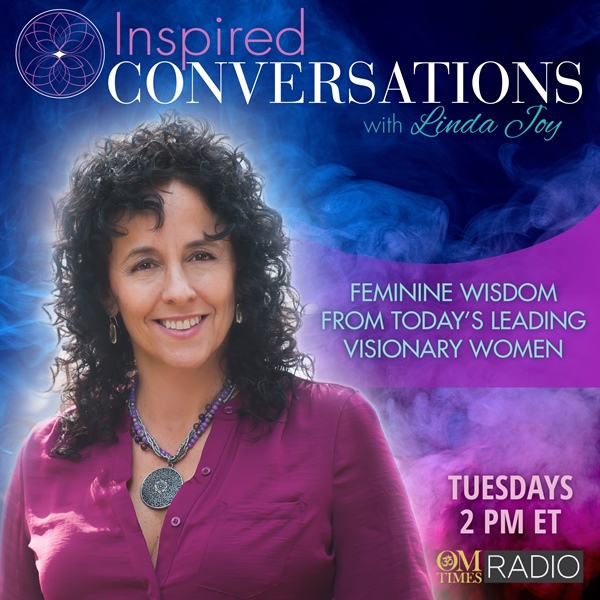 Aired Tuesday, 19 June 2018, 2:00 PM ET
The Hero's Journey to Joy after Loss
Every day, people suffer heartbreaks of some kind―loss of a loved one, divorce, illness, loss of a job or home―and seek to understand why these losses and traumas have befallen them and how they'll make it through in one piece. It is possible to traverse the jagged edge of growth and emerge as the hero whole, happy, and awaken to a deep love affair with life once again, as my guest, Kristine Carlson knows first-hand.
About the Guest: Kristine Carlson
Kristine Carlson is a New York Times bestselling author, speaker, and leader in the field of transformation. After collaborating with her late husband Dr. Richard Carlson to create a publishing industry phenomenon with the Don't Sweat the Small Stuff series—selling more than 25 million copies worldwide—today, Kris is emerging as a profound teacher in the areas that matter most to the human heart: how to heal and how to love.
Kris has captivated readers around the world with her previous six books, which includes Don't Sweat the Small Stuff in Love; Don't Sweat the Small Stuff for Women; Don't Sweat the Small Stuff for Moms; An Hour to Live, An Hour to Love: The True Story of the Best Gift Ever; and Heartbroken-Open: A Memoir Through Loss to Self-Discovery. In her forthcoming book, From Heartbreak to Wholeness: The Hero's Journey to Joy, she offers a process for healing that goes beyond common prescriptions for getting through the pain of heartbreak of all kinds. She takes readers by the hand, giving them a life-altering map for navigating the journey from loss to joy—one that can awaken them to a deep love affair with life.
Kris's acclaimed live events currently include the "What Now? Retreat" along the Northern California coast (along with the "What Now?" online program) and the "Women's Wisdom and Yoga Retreat" in Umbria, Italy. As a sought-after speaker, Kris is known for her authenticity, vulnerability, and humor, leaving her audiences moved, inspired, and optimistic about the future. She has been featured on national radio and television, including The Today Show, Good Morning America, The View, and The Oprah Winfrey Show.
Kris has served on the Board of Directors and the Global Leadership Council for Challenge Day, and she's a member of the Association of Transformational Leaders (ATL). She was honored to join the Go Red for Women campaign for the American Heart Association in 2012 as their keynote speaker. In 2010, she was honored with the Kennedy Laureate Award by John F. Kennedy University, an acknowledgment also given to Alice Waters and Dr. Sanjay Gupta for their work in the area of mental, physical, and spiritual well-being.
Don't Sweat the Small Stuff, Live the Big Stuff podcast and authors a blog at her website kristinecarlson.com. She is mom to two daughters and "Nana" to four grandchildren (soon to be five). She lives in California.
Website: http://fromheartbreaktowholeness.com/
Twitter Profile URL: https://twitter.com/KristineCarlson
Facebook Fan/Biz Page URL: https://www.facebook.com/KristineTeriCarlson/
Facebook Personal Page URL: https://www.facebook.com/kristinecarlson2
Pinterest Profile URL: https://www.pinterest.com.mx/kriscarlsonbks/