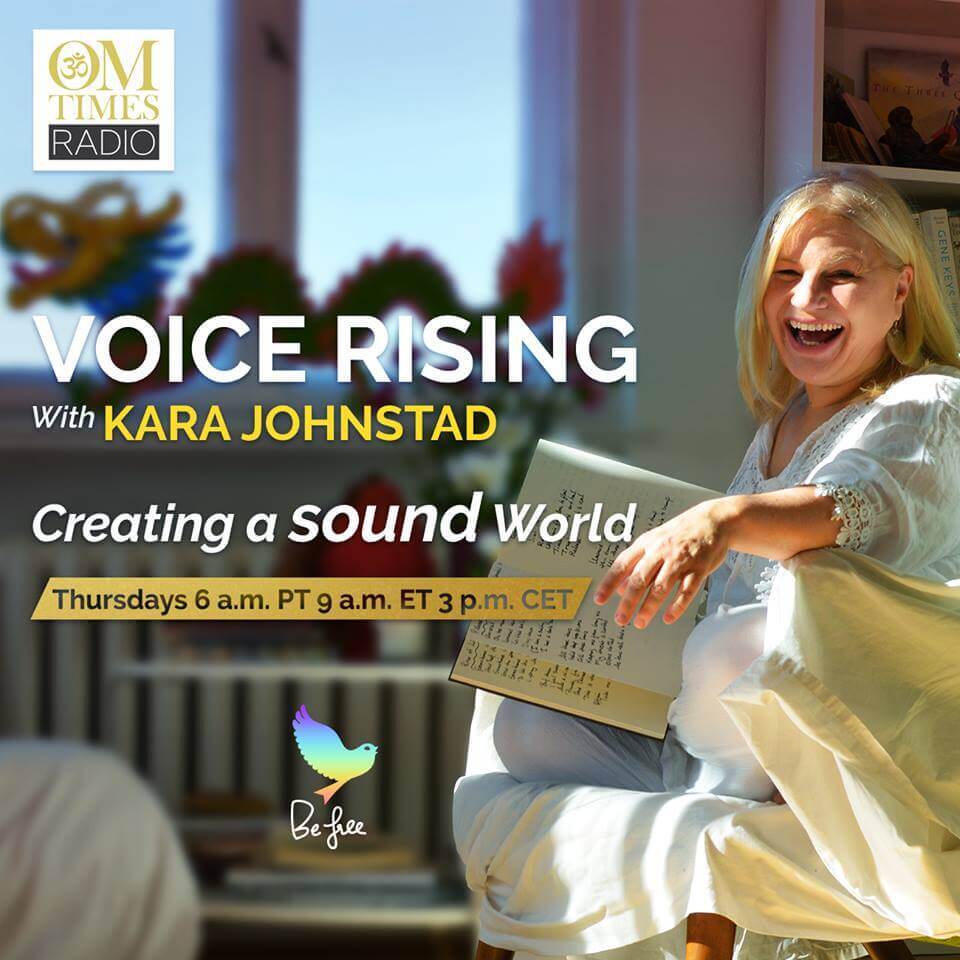 Phyllis Douglass – Singing the Language of Light
Aired Thursday, November 7, 2019 at 6:00 AM PST / 9:00 AM EST
Phyllis Douglass (Vox Angelus) is a Quantum Sound Alchemist, intuitive healer, sound therapist, and musician, who weaves divinely inspired vocals, chants and spoken word with indigenous and sacred instruments to create transformative and etheric soundscapes.
Phyllis is a direct conduit singing and speaking in her Angelical Adamic Language, her vocalizations serving as the carrier wave for quantum light codes and frequencies transmitted from Source and telepathically from Star Beings, as an intelligent force for the healing and spiritual transfiguration of humanity.
Everything is in a state of vibration. Each one of us us a unique frequency. Join Voice Master Kara Johnstad and Phyllis Douglass ( Vox Angelus) in a heartfelt conversation on how we can use sound to create a powerful, multi-dimensional energy field and reactivate dormant and multi-dimensional DNA. Learn more about the Angelical Adamic Language of GOD. Discover how to use vibrational frequencies and the sounds of voice and instruments to optimize your health and well-being. Each of us carries a divine blueprint of our life encoded within. In this talk, you can learn more about the ancient codes and frequencies that allow us to energetically clear imbalances, negative patterns, erase trauma. Yes, you too are able to reset your original divine blueprint and discover your true calling.